If you're wondering if sourcing your meds from IsraelPharm makes sense for you, here are some things to consider.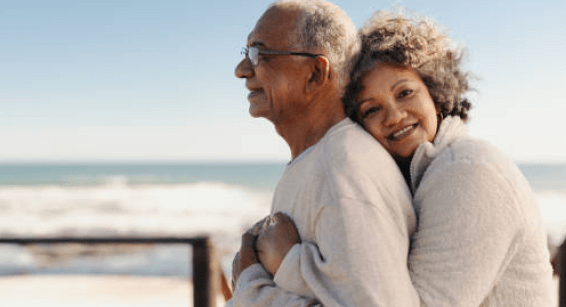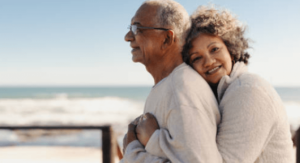 Affordable pricing
It's well known that prescribed medications cost more for US patients than in any other first-world country. Here in Israel, the State has imposed tight controls on retail pharmacy pricing, due mainly to the nature of Israel's universal health care, which is highly subsidized by the government's budget. In effect, prices for all approved drugs we can sell are capped, and in general, are between fifty and eighty percent lower than the retail prices in US pharmacies. 
QUICK TIP: Scroll down to explore the savings on a wide range of our most frequently-sold drugs.
Range of products
The range of drugs made available to Israeli citizens closely matches the spectrum of both the US and the EU. In fact, it's often possible to get newer drugs from us than from US pharmacies, thanks to the more centralized determination of the drug basket. The basket of drugs approved for general use is updated at least twice each year and takes into account both new drug releases and patterns of demand. 
In other words, if there's a radical change in disease profiles or frequency (think = Long Covid and type 2 diabetes) or new releases (think = JAK inhibitors), or even shifts in prescribing patterns (think = off-label use), there is a much greater chance of a quick response from the expert committee that determines what goes into the Israeli basket of drugs. In the US, it is more of a piecemeal process that's left up to the thousands of healthcare funds that provide insurance coverage. So newer drugs tend to hit our shelves faster. 
Quality
We can't emphasize strongly enough that everything we sell has met the very strict controls that apply to pharmaceuticals in Israel. There are multiple government bodies charged with the responsibility of maintaining drug standards and ensuring compliance with all regulations. Here at IsraelPharm, both for our direct retail operation and for our internet clientele, we only dispense drugs under the supervision of a registered pharmacist inside our licensed pharmacy. We require proper prescriptions from licensed physicians and only dispense in the quantities and strengths that the physician has authorized. 
All of our drugs must be listed in the Israeli National Drugs Registry, and our premises are inspected regularly and thoroughly to ensure that stocks on our shelves are safely stored, in date, and permitted.
Safety
There have been numerous reported instances where drugs supplied by internet sources have caused serious risks, and in some sad cases, fatal outcomes. The Pharmaceutical Journal (the official journal of the Royal Pharmaceutical Society in the UK) has reported that there is a 'pandemic of tragedy' where in the past decade, many people have died after taking drugs, with the deaths being largely due to gaps in online drug supply regulations. Unfortunately, many internet drug vendors set up their operations in countries where there is little or no regulatory control. 
Last year, Interpol launched Operation Pangea XV, which was a coordinated crackdown on illicit online pharmacies. As a result, they made more than 7,800 seizures of illicit and misbranded medicines and healthcare products, totaling more than 3 million individual units. They shut down or removed more than 4,000 web links containing adverts for illicit products.
When you place an order with IsraelPharm, you can rest assured that every step of the process is strictly controlled and regulated, and the product you ordered is exactly what you will get.
Fast and Safe Delivery Globally
We ship brand-name prescription medication worldwide. With close to 20 years of hands-on experience in dealing with logistics, packaging and transport, our team dispatches orders within 48 hours. With our use of professional parcel delivery services, we can usually meet and even beat the performance of our competitors wherever you may be located.
Further, we are well versed in the regulations that govern cross-border delivery of pharmaceuticals, to make sure that drugs you order will reach you safely by the fastest possible route.
To satisfy the booming demand for meds that carry special conditions like refrigeration, for example, we have the means to deliver medication into our customers' hands safely and ready for immediate use.
Meaningful Savings
In the table below, we are comparing the average advertised retail price from popular US retail outlets with our prices to illustrate the kind of savings when sourcing your meds from IsraelPharm. In some cases, the packaging is different (number of tablets, or volume of liquid), so we have done some computations to get equivalence, but other than that, the comparison is fully valid.
Product
Main use
US Retail price
Our price
You save

Jardiance

28×10 mg tablets

Diabetes

$575

$86

84%

Eliquis

56×2.5 mg tablets

Blood thinner

$588

$113

81%

Ozempic

4x1mg injections

Diabetes/weight loss

$1050

$550

48%

Trintellix

28×10 mg tablets

Major Depressive Disorder (MDD)

$410

$83

80%

Myrbetriq

30×50 mg tablets

Overactive bladder

$395

$79

80%

Xarelto

30×20 mg tablets

Prevents blood clots

$541

$76

85%

Jakafi

56×20 mg tablets

Treating myelofibrosis

$19577

$1995

90%

Viagra

8×100 mg tablets

Erectile dysfunction

$510

$91

82%

Xeljanz

28×11 mg tablets

Rheumatoid arthritis

$5283

$715

86%
FAQ
What form of prescriptions does IsraelPharm require?
IsraelPharm requires a prescription written by a physician licensed to practice medicine in your country of residence. We will need to receive a prescription via fax (1-866-544-8993) or email prior to despatch. We do not accept transfers of prescriptions from other pharmacies.
What is the difference between generic and brand-name drugs?
When a new drug is developed and licensed, the licensee has between five and seven years of exclusive rights to sell it as a branded drug. After that, other drug companies can manufacture generic versions (exact functional replicas) of the drugs, provided they have been proven to offer the same therapeutic benefits and have exactly the same qualities as the original. Generic drugs can be far cheaper than the branded versions because the price no longer reflects the marketing, research, and development costs of the original patent.
What kind of drugs cannot be supplied by IsraelPharm?
As a part of a licensed drugstore, we are bound by the same laws and regulations as all Israeli pharmacies. As well, we hold ourselves to high ethical standards. Specifically, as an online business, we do not supply some controlled substances, like psychotropic drugs (e.g., Xanax, Ritalin, Valium, etc.) or opioids, due to the possibilities of mismanagement once the parcel is out of our domain.
Will the Israeli drugs look the same as those from a US pharmacy?
Sometimes the medication we supply comes from different countries, and it could be called by a different name and have a different form, color, or shape. But the manufacturer is either a subsidiary of, or licensed associate of, the patent holder in the case of branded drugs, or the holder of the FDA/EU approval.
Rest assured that the function of the medicine itself is identical to what was prescribed and of the highest quality.
Why is so much information required when I place an order?
When you are sourcing your meds from IsraelPharm, you will be asked to complete a medical form, where you provide basic information about your medical history and current medications. We need this to fulfill our duty of checking that the medication you are ordering does not conflict with your current meds. Your prescribing physician should also have been advised of this relevant information before issuing the prescriptions. We also need your address, phone number, and ID information (social security, passport, or driver's license number) in order to properly track your order(s).
The most important requirement is your prescription. It must be less than a year old and have been issued by a licensed physician authorized to practice medicine and prescribe medications in your country of residence. No prescription medication can be dispensed by us unless a valid prescription is provided.