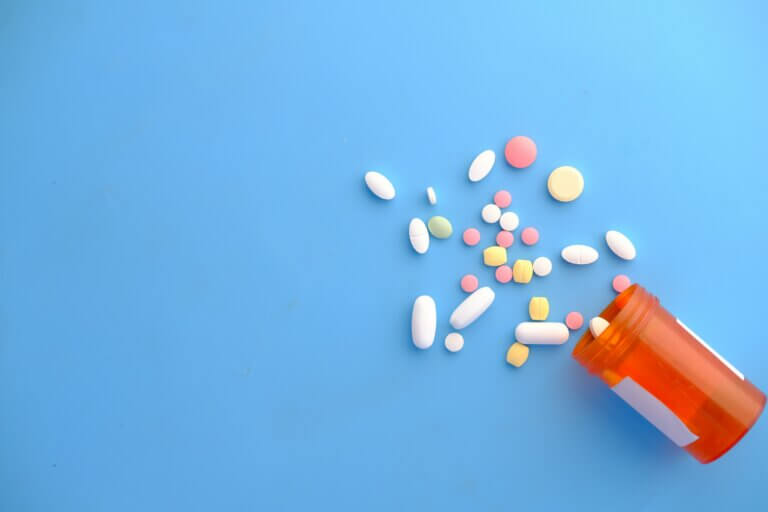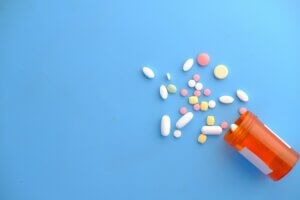 Off-label prescribing is the term that applies when a medical practitioner prescribes medication for a purpose or condition other than what it has been  approved for by the US Food and Drug Administration (FDA).
Off-label prescribing has the potential to provide significant benefits for patients. It allows physicians to explore new treatment options and tailor treatments to individual patients' needs. Off-label prescribing can also help patients who have exhausted all other treatment options.
Off-label prescribing is entirely legal and is very common in medical practice. About 20% of all prescriptions in the United States are written for off-label purposes. Healthcare providers must use their clinical judgment to determine the most appropriate treatment for their patients. They are best placed to choose the appropriate treatment. 
What are the main considerations for off-label prescription?
There are two main considerations that you or your doctor would take into account when considering the prescription of off-label medication. First, your healthcare provider must be convinced that the drug's benefits outweigh any possible adverse side effects and that no better treatments are approved.
Second, there may be a need to consider the cost of the drug because, in many cases, health insurance only covers the cost of drugs that have been prescribed for their specific and approved FDA purpose, and so they do not reimburse you for off-label drugs. Also, promotional discounts offered by drug companies for branded drugs are not usually applicable. As a result, the cost of the off-label drug may be a significant factor in the decision. It could lead to a valid available treatment being foregone purely because it's unaffordable.
This is where IsraelPharm can be of significant help. We generally supply drugs between twenty and thirty percent of the regular counter price at any US pharmacy. This will open up a far wider range of possibilities for off-label prescriptions because the cost will no longer be such an overwhelming factor. 
IsraelPharm can offer these savings thanks to the capping of drug prices within our national health system. These savings don't come from substitution of suppliers or reduction in quality. All drugs we sell have to be approved by the Israeli authorities and match the standards of both the FDA and the European Union approved drug baskets.
How do drugs come to be prescribed off-label?
The process of achieving FDA approval for any drug is complex and expensive. Typically, drug manufacturers don't conduct trials for every potential drug use but instead, focus on a single medical condition.
There are often other uses for which approval was not requested from the FDA. For a variety of reasons, usually revolving around the costs associated with clinical trials compared to the size of the potential market, many drug companies don't take the necessary extra steps to get FDA approval even though there is good evidence that the drug does provide substantial benefits for conditions other than the one for which it has been approved.
This means that a drug may be effective in treating conditions beyond those for which it has been FDA-approved.
How do doctors reach their decisions when prescribing off-label drugs for their patients?
Physicians can rely on evidence from the drug manufacturer's research or other sources, such as case reports or observational studies, to determine whether a drug may be effective for a particular off-label use. Doctors use their own judgment when treating their patients, and it is up to the prescribing physician to determine whether a drug is appropriate for their patient, regardless of whether or not the drug was approved for that purpose. Physicians can rely on their knowledge and experience and use all available evidence to make these determinations.
There are several reasons why a physician might choose to prescribe a drug off-label. One common reason is that, for their own patient, approved treatments for the particular condition are ineffective or will have significant unwanted side effects. A physician may turn to off-label treatments as a valid alternative in such cases.
Another reason a physician might prescribe a drug off-label is if it has been shown to be effective for a similar condition. For example, a drug approved for treating one type of cancer may also be effective for another type of cancer, even though an application wasn't made for that use.
How does the FDA regard off-label prescribing?
Off-label prescribing is entirely legal and is a widespread practice in the United States, with up to a fifth of all prescriptions being written for off-label purposes. The only stipulation by the Food and Drug Administration (FDA) is that drug companies are not allowed to advertise or promote their approved products as being suitable or safe for different use. Nevertheless, there are no restrictions on doctors using their own judgments to choose the drug for their patients.
In recent years, the FDA has included using real-world evidence (RWE) to support off-label prescribing. RWE includes data from various sources, such as electronic health records, claims data, pharmacy data and feedback from wearables and mobile technology. This offers opportunities to generate a better understanding of clinical outcomes. The FDA issued a guidance document in 2016 outlining its approach to using RWE to support off-label uses.
What are the most commonly prescribed off-label drugs?
As we said, physicians use their knowledge and expertise when deciding whether to prescribe off-label. No particular fields lend themselves more than others to choosing off-label. Still, in general, the volume of off-label prescribing is determined primarily by the prevalence of the disorders. This means that drugs that treat frequently encountered conditions, such as heart disease, cancer, and mental health, account for a large proportion of off-label prescriptions. In the table below, we present some of the main groups and highlight the usage of off-label drugs in their alternate functions.
| | | |
| --- | --- | --- |
| Category | FDA-approved drugs | Off-label target conditions |
| Tricyclic antidepressants (TCAs) | Elatrol | Fibromyalgia, rheumatoid arthritis, Urinary incontinence, Migraine  |
| | Remeron, Zisprin | cancer-related neuropathic pain |
| | Effexor (venlafaxine ) | Hot flashes, Migraine,  |
| | Wellbutrin | ADHD, bipolar disorder, obesity |
| | Lexapro | Eating disorders, Premature ejaculation, Hot flashes, cancer-related neuropathic pain |
| Anti-diabetics | Metformin, Ozempic, Rybelsus | Weight loss |
| Anti-epileptics | Neurontin | Bipolar disorder, diabetic nerve pain, ADHD, restless leg syndrome, trigeminal neuralgia, migraine |
| | Topamax | Nerve pain, alcohol dependency, eating disorders, bipolar disorder, OCD, PTSD, Tourette syndrome |
| | Lyrica | generalized anxiety disorder, panic disorder, migraine prophylaxis, social phobia, mania, bipolar disorder, alcohol withdrawal |
| Anti-psychotics | Seroquel (quetiapine) | anxiety, delirium, insomnia, dementia, specific personality disorders |
| | Risperdal | ADHD, anxiety, sleep difficulties, depression |
| Chemotherapy | Fluoroplex | blood disorders, autoimmune diseases |
| Autoimmune diseases | Xeljanz | atopic dermatitis, alopecia areata, and plaque psoriasis, Crohn's and ulcerative colitis |
| Alzheimer's | Namenda | obsessive-compulsive disorder |
| Heart Disease | Catapres | cancer pain, hot sweats, some  psychiatric disorders, nicotine and opioid withdrawal, migraine headaches, restless leg syndrome. |
| | Propranolol | Anxiety, thyroid storm, portal hypertension, neuroleptic-induced akathisia |
| Opioid dependency | Naltrexone | compulsive gambling, trichotillomania (compulsive hair pulling), fibromyalgia, cancer, HIV, and multiple sclerosis |
| Gout | Colcrys | acute and recurrent pericarditis, actinic keratosis, amyloidosis, Peyronie's disease(plaque build-up inside the penis), psoriasis |
| Impotence | Viagra | female sexual arousal disorder, pulmonary hypertension, congestive heart failure, diastolic dysfunction, Raynaud's disease |
How to save money when you are buying off-label drugs
As reported on the website of the American Cancer Society, "Many insurance companies will not pay for an expensive drug that's used in a way that's not listed in the approved drug label. They do this on the grounds that its use is 'experimental' or 'investigational'." For patients on Medicare, the general position is that Medicare Part D allows for coverage only if there is support for a particular off-label use in one of the drug compendia specified by Medicare law. It has taken legal challenges all the way up to the US Court of Appeals to get a reversal of the rejection by Medicare to pay.
This can leave doctors and patients in an unhappy position where the doctor would like to recommend a proper and valid treatment using a different off-label drug, but the uninsured cost is too high, making the treatment unaffordable. But the substantial price difference between US retail pharmacies and IsraelPharm can open the door to these treatments without breaking the bank. IsraelPharm can supply both branded and generic off-label drugs at great discount prices compared to US pharmacies. In the table below, we highlight a few of the popular off-label drugs that can be bought from us at affordable prices.
| | | | |
| --- | --- | --- | --- |
| Brand | Format | US retail price | IsraelPharm price |
| Xeljanz XR (brand) | 11 mg x 28 tablets | $9695.00 | $715.00 |
| Colcrys (generic) | 0.5 mg x 30 tablets | $131.00 | $33.00 |
| Ozempic | 1 mg x 4 injections | $1235.00 | $550.00 |
| Viagra (brand) | 100 mg x  8 tablets | $713.00 | $33.00 |
| Metformin (generic) | 500 mg x 100 tablets | $47.00 | $13.00 |
| Esto (generic) | 15 mg x 28 tablets | $61.00 | $36.00 |
Is off-label prescribing the same as substitution?
Off–label prescribing is quite different from any process of substituting one drug for another. For example, the FDA supports substituting generic forms of a drug for the branded one, when a generic medicine works similarly and provides the same clinical benefit as the brand-name medicine. Generic drugs must undergo the same research and clinical trials to gain FDA approval. In other words, you can take a generic medicine as an equal substitute for its brand-name counterpart. Off-label prescribing is done by medical practitioners based on their judgment of which treatment serves their patient's best interests, regardless of FDA approval.