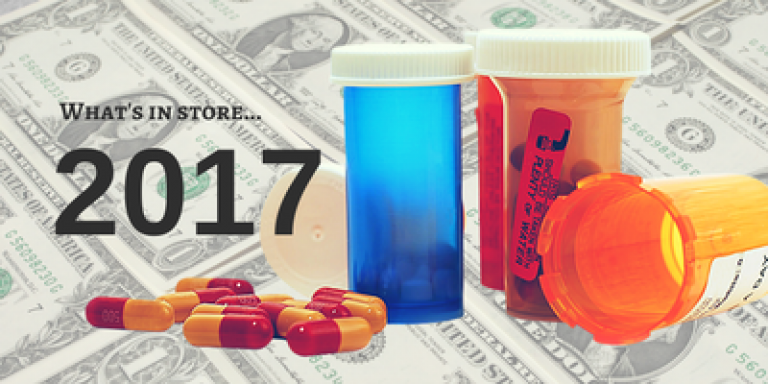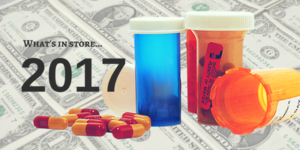 Unfortunately, drug prices in 2017 have continued to increase – and more than the increase in wages.
A few months ago, there was a lot of controversy and outrage concerning the lifesaving EpiPen. Over the past seven years, the price has increased by 400%. Drug makers are now more reluctant to make huge price hikes due to too much public backlash and bad press, but what they will do instead is make steady, small increases in the hope that this strategy – known as "skimming" – will avoid scandal. And they can also justify these price hikes with the argument that it's cheaper to buy the drug than deal with the diseases. This is particularly true when talking about rare or serious diseases.
Non-vital drugs have also experienced price hikes. The price of Stendra, a drug which treats erectile dysfunction, has increased by 129% over the past two and a half years! The same is true of certain dermatologic creams and treatments. While these drugs don't treat life-threatening illnesses, the effects of not using them are emotionally and psychologically very difficult for patients.
Drug makers are responsible for the rise in drug prices in 2017, but insurance companies are not without fault either. Patients have less coverage for their prescription drugs and are having to pay out of pocket more than ever before.
Additionally, many patients with existing insurance are fearful that due to increasing prices specific drugs will no longer be included in their plan. Wages aren't increasing fast enough.
Americans under 65 will end up paying 11.6% more for their drugs in 2017 while over 65s are projected to pay an extra 9.9%. This is a significant increase and yet, wages are only expected to increase by 2.5%.
Will President Trump make a difference to drug prices in 2017 or 2018 and beyond? Will it be for the better or worse?  Trump has mentioned many times how he intends to tackle the pharmaceutical industry. it's a hot topic and repealing Obamacare could destroy the healthcare for millions, not to mention how it will affect the coverage of meds for many. He has, though, said that he plans to allow Americans to buy drugs from other countries where prices are cheaper, as well as changing the way the country bids on drugs. Trump said, "We're the largest buyer of drugs in the world, and yet we don't bid properly."
Trump has vowed to bring drug prices down – and let's hope he does. So far, his announcements don't seem to be indicating this at all.
Let's take another example of drug prices in 2017 and unreasonable price hikes (not that these are Trump's fault). Treatments for MS have gone up by 8-9.5%, for example, and drug companies continue to defend their price hikes. Acorda, the company that produces MS drugs, said that 40% of drug sales are reinvested back into the company for R&D. Hopefully, not for much longer though.
It seems there is no easy answer to affordable prescription medication and the general state of healthcare. it varies so greatly depending on what sector of society you come from. Americans have some difficult choices to make with the constantly rising costs of drug prices in 2017. In fact, statistics show that about 1 in 10 Americans do not take their medication as prescribed due to high costs. Patients are being forced to go without vital medication. Something drastic needs to change in order to allow more Americans to be able to afford prescription medicine – both vital and non-vital.
Do you think what Trump has in store will help people afford better medication or hinder their ability to pay for it at all?
Many prescription drugs are available at online pharmacies all over the world, such as IsraelPharm, at a heavily discounted price due to the lower cost of drug prices in 2017 in these countries. Buying online for personal importation helps many people afford their medications. When faced with no other choice it has become a lifeline for many.  It would be a disaster if it was forced to stop while there is no end in sight for crazy drug prices in 2017 in the US.