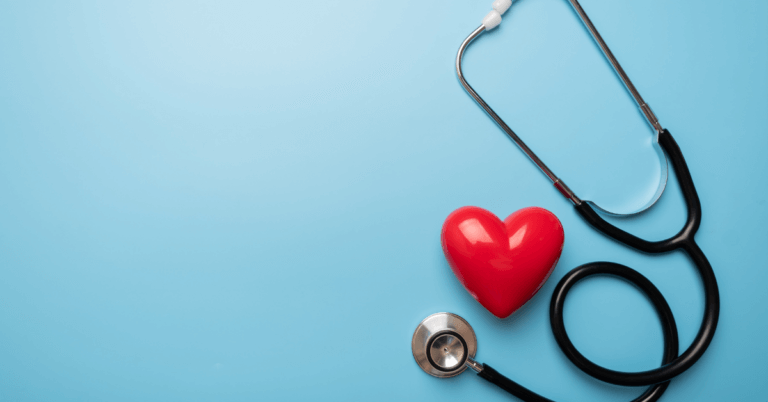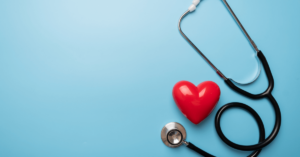 In May 2023, the FDA allowed the treatment of heart failure with Farxiga (dapagliflozin), a sodium-glucose cotransporter 2 (SGLT2) inhibitor. The first SGLT2 inhibitor to be FDA-approved was Invokana (canagliflozin) in March 2013, followed by the approval of Farxiga (dapagliflozin) and Jardiance (empagliflozin) later on in 2014. They were approved for the treatment of type 2 diabetes. Under the new ruling, Farxiga is also authorized for the treatment of heart failure across the full spectrum of left-ventricular ejection fraction (LVEF), a form of heart failure (HF). It includes HF with mildly reduced and preserved ejection fraction (HFmrEF and HFrEF). 
Other drugs that are included in the SGLT2 family are Jardiance (Empagliflozin),  Xigduo (Dapagliflozin + Metformin), Steglatro (Ertugliflozine), Synjardy (Empagliflozin + Metformin).and Glyxambi (Empagliflozin + Linagliptin).
How does Farxiga treat type 2 diabetes?
Sodium-glucose cotransporter-2 (SGLT2) inhibitors are oral drugs used to reduce hyperglycemia in patients with type 2 diabetes mellitus. SGLT2 inhibitors affect the amount of glucose absorbed in the kidneys so that it is passed out in the urine. It promotes the renal excretion of glucose and lowers elevated blood glucose levels. Unlike other forms of diabetes treatment, SGLT2 inhibitors don't stimulate insulin release but improve β-cell function by improving glucotoxicity. In this way, the drug reduces insulin resistance and increases insulin sensitivity. SGLT2 treats type 2 diabetes with acceptable safety and excellent tolerability. 
SGLT2s are a first-line treatment that may be prescribed in preference to metformin or as an initial dual therapy with metformin in patients with higher glycated hemoglobin levels because they work in different ways to reduce blood glucose levels. Metformin reduces the absorption of sugar from the stomach, slows down the release of stored sugar from the liver, and promotes improved use of sugars in metabolism.
How does Farxiga
treat heart failure (HF)?
Dapagliflozin has now been approved in the US as a treatment of heart failure for adults with reduced ejection fraction (HFrEF). The new usage was based on findings from the phase 3 DELIVER trial, which showed clear clinical benefits of the SGLT2 inhibitor for patients with HF.
In the trial, dapagliflozin led to a clinically meaningful reduction in both the worsening of HF for patients with HFmrEF or HFpEFF and hospitalization across the range of LVEF and cardiovascular death.
The trial's outcome was to indicate that it is preferable to start treatment of heart failure with SGLT2 as soon as they receive a heart failure diagnosis, without first needing to measure and consider a patient's left ventricular ejection fraction.
The SGLT2 inhibitor is also approved for use by patients with chronic kidney disease.
Are costs getting in the way of SGLT2 treatment?
According to a new analysis in JAMA Cardiology, the high price of SGLT2 inhibitors such as dapagliflozin and empagliflozin is limiting their value in patient care.
"High total and out-of-pocket costs are key barriers to widespread uptake of effective cardiovascular therapies in the U.S., and cost-effectiveness analyses have previously helped spur price reductions that improved affordability and access," One study by doctors at the Massachusetts General Hospital and Harvard Medical School produced a predictive model to determine the lifetime health impact and accumulative medical costs associated with prescribing a daily dose of empagliflozin or dapagliflozin to a patient presenting with HFpEF. It found that SGLT2 inhibitors were associated with 0.19 quality-adjusted life-years (QALYs) and an additional $26,300 in healthcare costs over the patient's lifetime. In other words, a patient's lifestyle survival would be increased by approximately 69 days in exchange for that additional $26,300 in cost. Based on American College of Cardiology guidelines, these findings are seen as a borderline or low-value incremental cost-effectiveness ratio (ICER). For comparison, high-value ICERs are anything lower than $50,000 per QALY. 
However, the study was based on US retail pharmacy prices, and as the following table shows, the prices are in almost all cases at least five times as much as the cost of the same drugs from IsraelPharm. In some cases, the price difference is even greater.
US Name
generic
Dosage & pack size
US retail price
Israelpharm price
Savings

Farxiga

dapagliflozin

10 mg x 30

$678

$99

85%

Jardiance

empagliflozin

25 mg x 30

$712

$86

88%

Jardiance

empagliflozin

10 mg x 30

$712

$86

88%

Xigduo

 

dapagliflozin + metformin

10 mg /1000 mg x 28

$746

$94

87%

Steglatro

ertugliflozin

5 mg x 28

15 mg x 28

$409

$409

$69

$80

83%

80%

Glyxambi

 

empagliflozin + linagliptin

10 mg/5 mg x 30

25 mg/5 mg x 30

$712

$763

$124

$167

82%

78%
Purchasing Farxiga or Jardiance from US pharmacies is estimated to cost approximately $8000 per annum. From IsraelPharm, the cost is close to just $1000. 
The high costs associated with empagliflozin and dapagliflozin may be why doctors do not see these medications as a high-value addition to patient care. It's worth asking the doctor treating a heart failure patient if they would consider using Farxiga or Jardiance if cost is no longer an issue.
Frequently Asked Questions
What are the cardiac benefits of dapagliflozin?
Due to its promotion of natriuresis (excretion of sodium in the urine), dapagliflozin lowers blood pressure. It improves visceral fat levels and reduces body weight, thus reducing metabolic syndrome. Dapagliflozin reduces oxidative stress and can also delay atherosclerosis.
When are SGLT2 inhibitors most appropriate to use?
SGLT-2 inhibitors can prevent hospitalizations for heart failure in all patients regardless of ASCVD (atherosclerotic cardiovascular disease) or heart failure history. They are suitable for all adults with type 2 diabetes unless they are patients with end-stage renal disease or on dialysis.
Does SGLT2 reduce heart failure?
Sodium-glucose transport inhibitors (SGLT2i) are effective in treating heart failure (HF) with ejection fraction lower than 40% (referred to as HFrEF) and left ventricular EF (LVEF) higher than 40%.
Does Farxiga have cardiovascular benefits?
Farxiga (dapagliflozin) has now been approved in the US to reduce the risk of cardiovascular (CV) death, hospitalization for heart failure, and urgent heart failure (HF) visits.
How long does it take for SGLT2 to work for diabetics?
Dapagliflozin can start reducing blood glucose levels after 2 hours, but it may take up to seven days to take full effect.
Can diabetics take metformin and SGLT2 together?
SGLT2 inhibitors as add-on therapy can be recommended in patients for whom metformin alone does not achieve glycemic targets. It can also be prescribed as initial dual therapy with metformin in patients with high HbA1c levels.