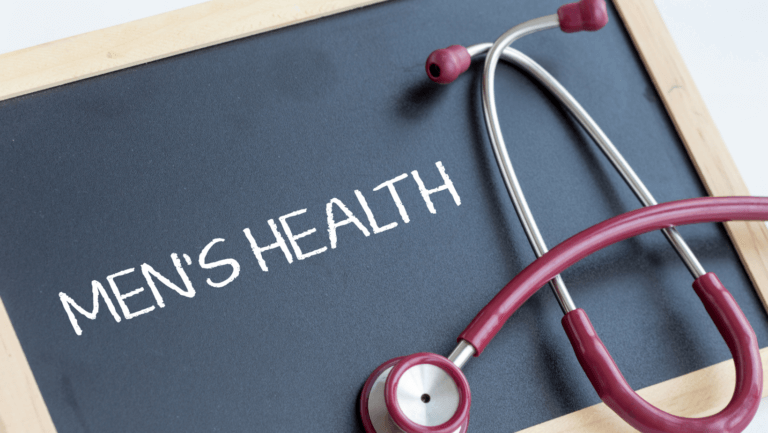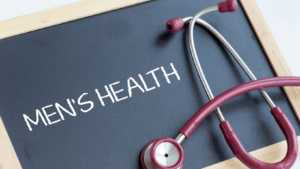 Perhaps it's more a sign of the times, but this year the annual Men's Health Month has become a focus for a wide range of healthcare and social websites that have all come to recognize that the subject of male health deserves some special attention. Let's drill down to the heart of some of the most important matters.  
Closing the life expectancy gap
HHS (US Department of Health and Human Services) chose this year to look closely at issues facing men and boys who are members of minorities. While there is already an acknowledged deficiency in life expectancy for men compared to women, for many minority groups, the figures are even worse. "In general, men in the US are expected to live nearly six years less than women", and that deficiency has not changed in decades – if anything, it has grown, even though overall life expectancy has improved. 
We mentioned this last year in our 2022 Men's Health Month report. It's worth repeating a summary here. In 1920, women lived only one year longer than men, on average. By 1950, the difference had increased to 5.5 years; in 1970, it reached 7.6 years. Only since the start of this century did the gap close very slightly, but it has doggedly stayed above six. In contrast, the Nordic countries (Sweden, Norway, Denmark) have much smaller differences – closer to three years.
This year, we have done something else. Analyzing the statistics on male and female life expectancies provided by worlddata.info across 120 countries, the sad fact is that the US comes far down when you calculate the difference between male and female life expectancies not in absolute terms, but as a percentage.
For example, coming back to the Nordic counties, in absolute terms, the relative figures look like this:
Country
Male LE
Female LE
Absolute

difference (years)

Relative

difference (%)

Norway

81.7

84.7

3.0

3.5

Sweden

81.4

85.0

3.6

4.2

Denmark

79.6

83.3

3.7

4.4

Average

80.9

84.3

3.4

4.0

United States

73.5

79.3

5.8

7.3
What this table tells us is that while the deficit between men and women in the three Nordic states and the US, in absolute terms, is 70% against the US (2.4 years), in relative terms, it's 83% against the US – 18% worse. This translates into a drop of the US from position 46 in absolute terms in world rankings of life expectancy to position 70 in terms of the relative life expectancy for men.
Taking care of the #1 issue for adult men.
The Urology Care Foundation is throwing its weight behind a "get up and go" campaign that draws attention to several of the special elements of male health care. Each week there is a different focus that should lead men to make healthy choices that are not only great for overall health, but also for their urologic health.
Some of the featured items are:
An advanced prostate cancer Patient Guide for physicians – outlining how to diagnose, screen, treat and manage advanced prostate cancer, including the patient perspective

A men's Urology Tune Up Fact Sheet, that spells out in simple terms (using the analogy of car care) for men to better understand the basics about urologic health

A prostate cancer screening checklist that patients can use to help make the best decision about screening for prostate cancer

An Erectile Dysfunction Patient Guide that gives patients an overview of erectile dysfunction symptoms, causes, diagnosis and treatment.
Shining a light on Men's cancer screenings
In the past, there's been a heavy focus on breast cancer screenings for women (for good reasons), but men need to undergo regular and thorough tests as well. This Men's Health Month, the US Preventive Medicine website has set out a useful program that should be at the forefront for all men whenever they are talking to their healthcare providers. After all, the annual cost in terms of men's lives is substantial – at least 300,000 men die each year from cancers, many of them preventable or treatable if only they had been detected early enough.
As reported on their website, the most common kinds of cancer among men in the US are:
Prostate cancer, especially in men aged 55 and older, can be detected with periodic prostate-specific antigen (PSA)-based screening. It is the most common type of cancer diagnosed in men in the US today. When a positive result turns up in a screening, treatments are usually phased according to the level of risk. In the earlier stages, the main line of treatment is to reduce levels or inhibit the actions of testosterone, which acts as a trigger for cellular reproduction in the prostate gland. If less testosterone is circulating, then prostate cancer can be inhibited. Doctors usually start by prescribing luteinizing hormone-releasing hormone (LHRH) agonists such as

Zoladex

or

Casodex

. If the prostate doesn't respond to this therapy, the preferred option may be to treat what is now 'castrate-resistant prostate cancer' with

Zytiga

.  Men who do not have symptoms should be screened regularly. 

Lung cancer in current or previously heavy smokers can be detected with a low-dose CT scan, which should be done annually. Chemotherapy is the most common treatment for early and metastatic NSCLC (non-small cell lung cancer). Some cancer specialists prescribe chemotherapy to shrink the cancer and make it easier to remove in case surgery is the only option. (fernandez-vega.com)

Tafinlar

,

Xalkori

and

Tarceva

are three of the available chemotherapy drugs that can be used.

Colorectal (colon) cancer may begin at the age of 45, and testing is widely recommended from that age. Doctors can recommend an annual stool test, and later, after age fifty,  a sigmoidoscopy or colonoscopy is normally ordered every three or four years. If is diagnosed and it progresses beyond stage one, especially if it advances to metastatic colorectal cancer, treatment with

Xeloda

may be warranted.
Coming soon – Men's Health Week
On top of the wider activities on Men's Health Month, several organizations in different parts of the world also concentrate their attention for seven days. This year, Men's Health Week falls between the 12th-18th of June, 2023.
For more insight on Men's Health Week, here are some interesting websites to check out:
Men's Health Week New Zealand offers quite a few interesting posters, with heading like "Going back to the doctor", for men who have been staying away far too long from their healthcare resources, Blood Pressure – the silent killer, and Heart Health, dealing with the biggest single killer in the country, accounting for one-third of all adult deaths.
Men's Health Forum in Ireland will have the theme of 'The Picture of Health', asking men (and those who support the health of men), "what does that look like to you?"
Australian Men's Health Forum with the theme of "health habits", which will explore in more detail topics like 
Where to go for a health check-up? 

When should this happen?

What does a healthy lifestyle look like?

What steps can men and boys take to improve their mental and physical well-being?

What groups actively support men in Australia to feel more connected?