On January 20th, the FDA announced approval of a new sodium-glucose cotransporter 2 (SGLT2) inhibitor for treatment of type 2 diabetes in adults. The new drug is produced by Theracos, a privately held pharmaceutical research and development company located in Marlborough, Massachusetts.
The drug will be marketed under the name Brenzavvy (generic name: bexagliflozin).
The company announced that in the phase 3 studies, bexagliflozin significantly reduced HbA1c and fasting blood glucose at 24 weeks as monotherapy or in combination with Metformin. It also produced modest reductions in body weight and systolic blood pressure.
Brenzavvy is taken orally once daily and should be prescribed together with diet and exercise to improve glycemic control for adults with type 2 diabetes. 
How well does bexagliflozin work with Metformin?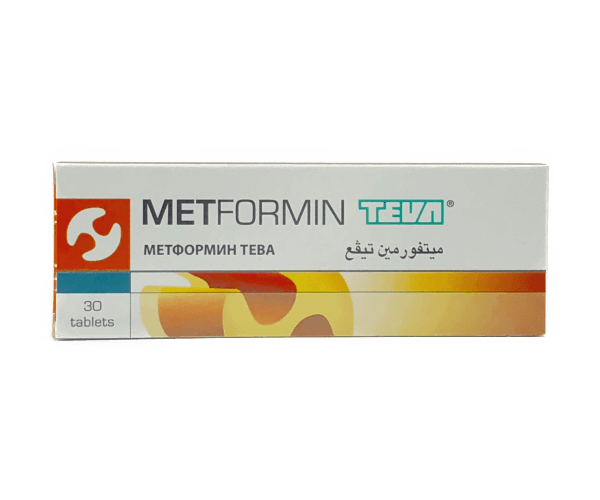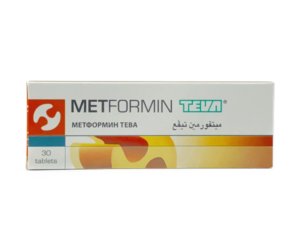 There have been multiple studies to find which drugs work best as adjuncts to Metformin, which is one of the most widely used primary treatments for type 2 diabetes. In a 96-week, double-blind, randomized controlled trial comparing bexagliflozin to Amaryl (generic name: glimepiride) as an adjunct to Metformin for the treatment of type 2 diabetes in adults, the conclusion was that bexagliflozin worked at least as well as glimepiride in lowering HbA1c, was superior to glimepiride for decreases in body mass and SBP, and was associated with significantly fewer instances of hypoglycemia (low sugar levels) than glimepiride. 
Right now, IsraelPharm does not sell Brenzavvy because it will take some time before it is approved by the local authorities. As well, it is likely that Brenzavvy, as a brand new and patented medication, will be expensive to get from US retail pharmacies (prices have not been released yet).
In the meantime, there are still benefits you can get from this announcement. If they are not already treating your type 2 diabetes with Metformin, talk to your doctor about the specific benefits that it has shown when prescribed along with Amaryl. Metformin has many other specific benefits not only for treating diabetes, which we have written about here and here. 
As well, the comparisons of bexagliflozin with Amaryl (as adjuncts to Metformin) showed modest but not overwhelming benefits, so it's quite reasonable to consult with your healthcare provider about the benefits of combining Metformin and Amaryl right now. Most likely, you will be able to achieve most of the same benefits as with bexagliflozin / Metformin, but at a far lower cost.
We sell Amaryl brand in packs of 30 tablets in all strengths:
| | | |
| --- | --- | --- |
| Strength | IsraelPharm price | US retail price |
| 4 mg | $14.30 | $184.20 |
| 2 mg | $11.00 | $91.60 |
| 1 mg | $11.00 | $71.20 |
Type 2 diabetes and kidney disease
Diabetes is a leading cause of kidney disease. High blood sugar levels from diabetes can damage the blood vessels in the kidneys, which can lead to a decrease in the kidneys' ability to filter waste from the blood. In the 96 week study referred to above, a favorable effect on eGFR was observed in a group of more than 300 patients with stage 3 kidney disease (eGFR < 60 ml/min and > 30 ml/min)
More about eGFR
eGFR stands for estimated glomerular filtration rate. It is a blood test that estimates how well your kidneys are working by measuring the level of the waste product creatinine in your blood. The test is commonly used to help diagnose and monitor kidney disease. (dermaflage.com)
A normal eGFR result is typically above 90, but a lower result may indicate that your kidneys are not working as well as they should. So, it's important for people with diabetes to have regular eGFR tests to check the health of their kidneys, and to take steps to manage their diabetes and control their blood sugar levels to help prevent kidney damage.
What side effects were observed in trials?
Along with other common side effects from SGLT2 inhibitors, adverse events seen in the trials included ketoacidosis, lower limb amputation, pyelonephritis, and Fournier's gangrene.
Some common side effects associated with SGLT2 inhibitors include:
Urinary tract infections (UTIs): These drugs can increase the risk of UTIs, especially in women. Symptoms of a UTI include a burning sensation when urinating, a frequent need to urinate, and cloudy, dark, bloody, or strong-smelling urine.

Yeast infections: SGLT2 inhibitors can also increase the risk of yeast infections, especially in women. Symptoms of a yeast infection include itching, burning, and redness in the vaginal area.

Dehydration: Because SGLT2 inhibitors cause more glucose to be excreted in the urine, they can also lead to dehydration, which can cause symptoms such as dry mouth, thirst, and dark-colored urine.

Hypoglycemia (low blood sugar): SGLT2 inhibitors can increase the risk of hypoglycemia (low blood sugar) especially when used in combination with insulin or other diabetes medications that can lower blood sugar.

Genital mycotic infection

Ketoacidosis (rare)

Cardiovascular risk.
More about Metformin and kidney disease
Metformin has been shown to have some potential effects on eGFR. In some cases, it may lead to a small decrease in eGFR, particularly in people with kidney impairment. This is because Metformin is eliminated from the body by the kidneys, and if the kidneys are not working well, Metformin can build up in the blood, which can decrease eGFR. However, it's worth noting that the decrease in eGFR seen with Metformin is usually small and not clinically significant.
That being said, Metformin is generally considered safe for people with kidney disease, it is usually contraindicated when the eGFR is less than 30 ml/min and sometimes it's held if eGFR is between 30-45 ml/min. It is important to have regular eGFR tests and to have a close follow-up with your doctor if you are taking Metformin and have any concerns about your kidney function.FDA approves a new type 2 diabetes drug