Metformin has been regularly prescribed as a first-line oral medication for type 2 diabetes, primarily for people who are overweight. Usually, a doctor will prescribe it when diet and exercise have failed to control a patient's blood sugar, but the sugar levels don't yet require more active intervention like injections. Sometimes, it is also used in combination with other antidiabetic medicines
Now, in the same way as other first-line diabetic medications like Ozempic and Rybelsus (with generic drug semaglutide), Metformin is being prescribed as a weight-loss drug for obese patients without diabetes.
The prescription of Metformin purely for weight loss right now is happening as an off-label use. This shouldn't deter you from asking your doctor to prescribe the drug. As we explain below, off-label prescription is very common in the US.
How does Metformin help you to lose weight?
Metformin is not a cure for diabetes. Instead, it treats the symptoms of diabetes by controlling blood sugar. It does this by:
decreasing the liver's production of glucose

decreasing absorption of glucose from foods in the gut

improving the insulin sensitivity of peripheral tissues, which will increase the uptake and use of glucose
One of the main effects of these, apart from reducing glucose levels in the blood, are to slow down the passage of food in the gut and to lower any feelings of hunger. This appetite suppression is the trigger for weight loss – the less you eat, the more weight you can lose.
What is the right dosage for Metformin?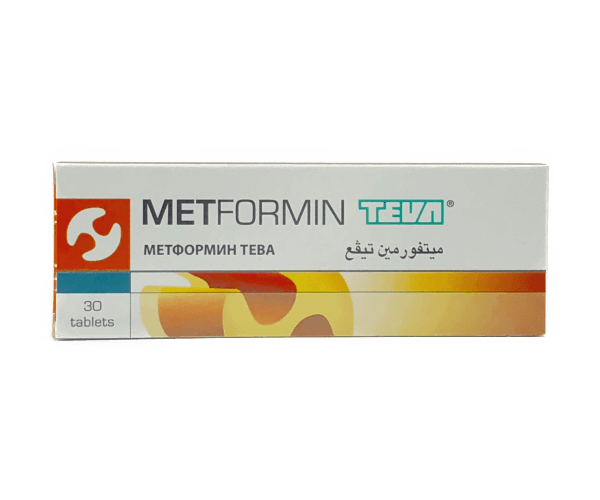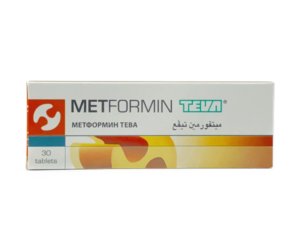 Because Metformin is a diabetes medication, there are no official dose recommendations for it as a weight loss aid. Your healthcare provider will decide on a dose that's right for you. Typically, patients begin at a low dose and gradually it is  increased over the course of a few months to minimize side effects.
The usual range of dosing goes from 500 mg up to 2000 mg per day.
Why should you opt for Metformin over another choice?
We sell some brands of the same basic drug (metformin is both the name of the medicinal compound and of one of the brands). These are exactly the same medication, coming in different packaging and strengths. The alternatives available from us are Metformin brand (both 850 mg and 500 mg strength), Glucophage brand (1000 mg strength), and Glucomin brand (850 mg strength) Your prescribing doctor may have a preference for any particular brand and we will always abide by that.
Metformin has a few advantages over the alternatives like Ozempic and Rybelsus, apart from a lower price. Ozempic is a once-a-week injectable that needs to be self-administered. Rybelsus has some specific administration restrictions, like having to be taken first thing in the morning only with water on an empty stomach and not followed by food or drink for half-an-hour. 
Against those negatives, there is a more active weight loss factor for the other drugs compared to Metformin. On trials with Metformin, patients have reported loss of up to five – eight percent of body weight. This would work out to 8 – 13 pounds for a person weighing 180 pounds. On Ozempic, there have been reports in trials of losses of as much as 15% for obese participants, and up to fifty pounds for some. Rybelsus has been tested on fewer trials and produces slightly less weight loss than Ozempic. (Modafinil)
Price comparison:
US retail (Walgreens) – 90 tablets x 500mg – $44.00
IsraelPharm – 100 tablets x 500mg – $33.00
FAQ
Is off-label prescribing legal and legitimate?
Off-label use of all drugs is a very common practice and is entirely legitimate and legal. About one in every five prescriptions written in the US is for off-label use, according to the Journal of the American Academy of Psychiatry and the Law (JAAPL).
Ultimately, your doctor is the person who decides what is best for you and can prescribe any drug, whether or not it is labeled as intended for that specific use by the FDA. This is stated clearly on the FDA's own website here.
"Once the FDA approves a drug, healthcare providers generally may prescribe the drug for an unapproved use when they judge that it is medically appropriate for their patient.… One reason is that there might not be an approved drug to treat your disease or medical condition.  Another is that you may have tried all approved treatments without seeing any benefits."
Does Metformin have extra benefits for non-diabetics?
Metformin is usually prescribed to control blood sugar levels in patients with type 2 diabetes, but its benefits extend beyond that condition. Metformin helps with other things in addition to improving your blood sugar. These include:
Treating polycystic ovary syndrome (PCOS) in women

Lowering blood triglyceride levels

Lowering LDL ('bad cholesterol') levels

Raising HDL ('good cholesterol') levels

Treating certain cancers, cardiovascular and neurodegenerative diseases

Counteracting rapid weight gain caused by antipsychotic drugs

Preventing or delaying age-related diseases in healthy individuals.