May is asthma awareness month and also the season where many Americans are greatly affected by these diseases. Here are some asthma tips for those living with social distancing and quarantine. According to the Centers for Disease Control and Prevention (CDC), 1 in 13 people have asthma. More than 25 million Americans have asthma. That is 7.7 percent of adults and 8.4 percent of children. We are facing a pandemic and many people with co-morbidities are warned to be vigilant in practicing preventive measures because they are at high risk for hospitalization once infected with the COVID-19 virus.
During asthma awareness month, it is not our objective to alarm people; it is our mission to raise awareness and properly educate those who have loved ones who suffer from this respiratory disease or those who have it.  We are facing times of uncertainty, prevention should be taken into consideration. Every year we educate people on understanding the effects that pollution and air quality may have on those who live with asthma. Asthma is a condition wherein the air passages become inflamed causing breathing to be difficult.
Asthma can be hereditary or certain exposures to different elements and environments, can trigger asthmatic symptoms.  Considering the current circumstances, it is best to stay indoors to prevent the triggers that can worsen asthma and allergy-related symptoms. If you are at risk for asthma now is the time to get tips to protect yourself. Here are some preventive guidelines during quarantine, that you can take if you have asthma or know anyone who might find these tips helpful. Use these tips and tricks to help control your asthma and to asthma proof your home! 
Consider your environment
Cold air, humidity, airborne allergens, and harmful chemicals can irritate your asthma. Ensure that your household members are informed of the possible triggers; such as second-hand smoke. Follow appropriate hygiene procedures when entering the household from essential trips outdoors. Hand washing and removal of outdoor clothes are essential, not only for you but for everybody in the household during these sensitive times. Harmful chemicals are known to be irritants to anybody's respiratory system, but even more so, for those that have a condition that inhibits lung function. Manage your thermostat at home, ensure that it isn't too cold nor too hot. Hot houses are breeding grounds for molds or dust mites. The ideal temperature for a house is 20 degrees to 22 degrees Celsius. Choose proper air filters that ensure the filtration of clean air in your household. Do weekly housekeeping and see the difference it makes!
Limit your amount of stress
Admittedly, it is hard not to be stressed out during the enhanced community quarantine. Stress has a physiological effect on the immune system. During times of stress, asthmatic people are triggered by strong emotions and experience rapid breathing, which triggers asthma symptoms. If you have a loved one, who has asthma, that is undergoing stress, don't hesitate to reach out a helping hand. Take some time to relax and ease your daily stresses by doing relaxing breathing exercises, yoga, or simply just enjoying a day of unproductivity, with a cup of tea and books. Your health is wealth.
Exercise!
You'd think that exercise would be a trigger to asthmatic patients, but there are great exercises that could help improve lung and heart fitness. However, it may be helpful to consult a doctor before starting a new exercise routine because it could worsen your symptoms.  A 2012 study published in the Journal of Alternative and Complementary Medicine found that yoga training over 10 weeks significantly improved quality of life scores for women with mild to moderate asthma. Don't overexert yourself, but exercise is important for your overall well-being. Since we are indoors, many outdoor activities are limited, but yoga, walking around your house and light exercises are recommended. If you are going to work outdoors within the proximity of your household, be sure to monitor the weather and air quality, outdoors. Be sure to warm up your body before going into a more intense workout, try to breathe through your nose as much as possible, have a glass of water and your inhaler available nearby, and include a cool-down routine after exercise.
Monitor your diet and medications
For some people, specific foods can be problematic for asthma and can trigger it. Foods such as cow's milk, fish, and eggs can be triggers. Consider creating your own diet plan and learn some recipes that are customizable for yourself. It can be hard to tell what goes into your food when you order take-out, cooking at home can help you avoid the possible triggers. Be sure to discuss any over the counter medication or prescriptions that you may be taking with your health care provider, along with any supplements that you may be taking. Some medications such as Aspirin, or non-steroidal anti-inflammatory medicine can be possible triggers to one's asthma attacks.
Familiarize yourself with an asthma action plan
The problem with asthma is that it can happen at any time, anywhere. Don't wait for that moment, create an action plan for you or for your loved ones who have asthma. This way you are familiarized with the actions you must take when an attack or triggers happen unexpectedly. A good tip is to write your symptoms down, examples are "interrupted sleep", "shortness of breath", and anything that causes your triggers to flare up. Recording your asthma flare-ups will help you recognize your symptoms, and how to adjust your treatment according to your asthma plan. Know what medicines should be readily available and know who to call when an emergency occurs.
Top 5 Asthma Medications
These top five asthma medications can play a strong role in your asthma action plan.
Combination inhalers = The most common asthma relief medication is combination inhalers. Advair Diskus or Advair HFA is the most popular option. These inhalers offer the best option for asthma control.
Inhaled corticosteroids – These groups of medications include Flovent, QVAR, Asmanex, and Pulmicort. These inhalers help treat inflammation in your airways. Unlike oral corticosteroids, they have limited side effects.
Albuterol – This medication is used for emergencies, it has helped many asthmatics breathe better on the spot. Every asthmatic should have this medicine on hand, it should seldomly be used.
Levalbuterol – This quick-relief medication is used to help relieve wheezing and shortness of breath by opening up breathing passages. Its usage is also prescribed to those suffering from COPD and other lung diseases. Common dosages are taken via a nebulizer. It is also dispensed using a metered-dose inhaler.
Please consult with your health provider before taking these medications.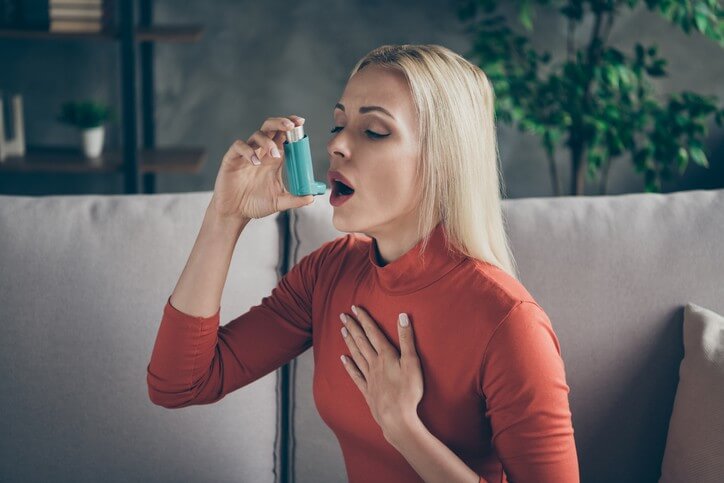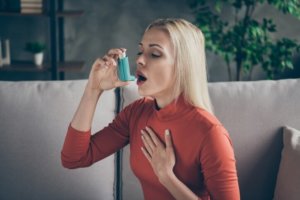 Click here to see the asthma medications available at IsraelPharm.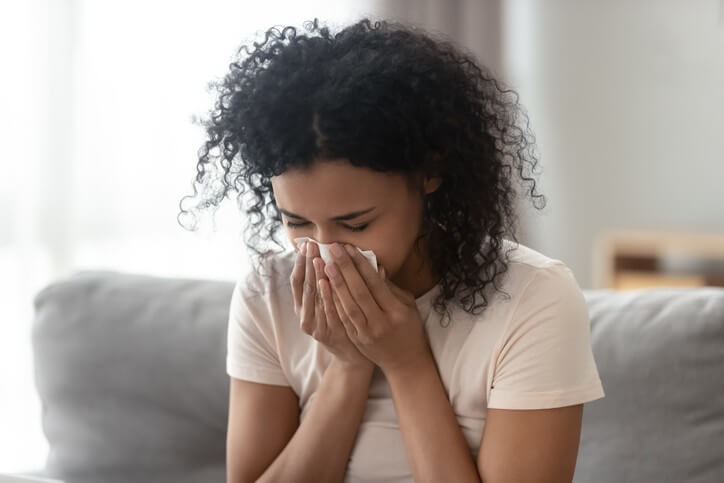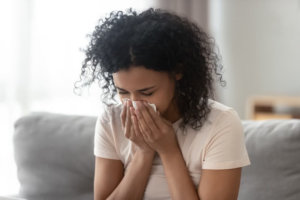 Click here to see the allergy medications available at IsraelPharm.
Being aware of these tips can help you better manage asthma and keep you or your loved ones away from an attack and, by practicing prevention guidelines, be less likely affected by COVID-19!