September is National Prostate Cancer Awareness Month (also sometimes called just National Prostate Cancer Month – NPCM). It is a month-long campaign founded by the American Urological Association (AUA) to raise awareness about prostate cancer. The AUA created this month to help educate people about the symptoms, risk factors, and treatments for prostate cancer, raise awareness of prostate cancer, and provide resources for those affected by this disease. 
This campaign aims to make people more aware of the warning signs and risk factors associated with prostate cancer, as well as raise money for prostate cancer research. It is a community-driven event that has been held annually since 2000. The month was created as a way for men to get additional information about the disease and learn how to do a self-examination.
National Prostate Cancer Month provides an opportunity to engage individuals and communities through education, prevention, screenings, treatment, support and fundraising.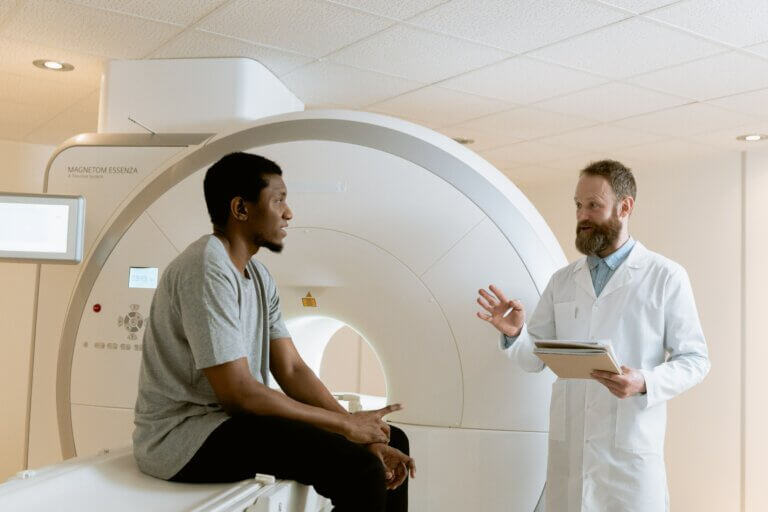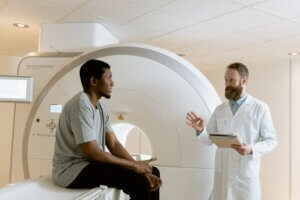 Prostate cancer is the most common cancer among men in the United States. It is a type of cancer that develops in the prostate gland, located below and between the bladder and rectum. It starts when cells in the prostate gland grow out of control. These cells can form small lumps which a man may feel during a digital rectal exam or by his doctor during a physical examination. Prostate cancer may also spread to other parts of the body, such as lymph nodes, bones, and lungs.
The most common treatment for prostate cancer is surgery to remove as much of the tumor as possible, along with radiation therapy and hormone therapy.
Men can prevent prostate cancer by making sure that they are getting enough exercise and eating a healthy diet. They should also make sure to see their doctor regularly to get screened for the disease.
The most common type of prostate cancer is slow-growing, which is why it is often not discovered until the patient has already developed symptoms. This means that men need to be aware of their risk factors and take preventative measures early on to lower the risk of developing this deadly disease.
Prostate cancer is a serious threat to health, with more than 236,000 new cases diagnosed in the US in 2019 alone. Despite how many patients are diagnosed each year, the number of men dying is much lower than expected, thanks to the widespread awareness of early warning signs. In fact, only 2% of men will die from prostate cancer. Although there are no guarantees, early detection can increase your chance of survival due to the effectiveness of treatments today.  
Possible Symptoms of Prostate Cancer
Abnormally long, frequent, or urgent urination

Blood in urine

Cloudy urine

Blood in the stools

Enlargement of the prostate or prostate gland that doesn't go away after a few days or weeks

Lack of feeling in the bladder or pelvic area

Joint pain

Back pain

Difficulty getting or maintaining an erection
If you are experiencing any of the symptoms listed above, there is no need to worry. Instead, call your doctor for an exam and discussion about the possibility of prostate cancer. One of the key ways to prevent prostate cancer is by regularly visiting your doctor, who will provide a digital rectal exam. 
The main risk factors for prostate cancer
Five things can increase your risk of prostate cancer. 
Age
As we age, many changes occur that can cause the development of cancer. Prostate cancer is most common in older men, with a peak incidence between 70-80 years of age. It is less common in men younger than 50 years old and occurs less often in men over 80 years old. There are environmental, medical and lifestyle factors that can cause the development of prostate cancer. 
Heritability
An increased risk for prostate cancer may be present among people with a family history of the disease.
Ethnicity
Prostate cancer is more common among Caribbean men of African ancestry and African-American men than in Caucasian or Hispanic men. When it does develop in these men, it may have an earlier onset. Prostate cancer occurs less often in Hispanic/Latino and Asian American men than in non-Hispanic whites.
Lifestyle factors 
Excessive smoking and alcohol consumption are risk factors for developing prostate cancer.
Diet
The pattern of food consumption and obesity are contributors to the risks of prostate cancer. Prolonged intake of high-fat foods and oils and being overweight are significant factors for the disease.
How to fight prostate cancer
There are many ways in which men can detect early signs and consult with a doctor for further diagnosis:
Know the signs of prostate cancer

Learn about the prostate self-test

Be proactive and make an appointment with your doctor if you have any concerns

Talk with your male friends and family members about prostate cancer.
What are the possible treatments for prostate cancer?
Prostate cancer is the most common cancer in men. It affects about 1 in 6 men during their lifetime.
There are a few interventional treatments, including:
Cryotherapy – placing a special probe inside or near the prostate cancer to freeze and kill the cancer cells.

Chemotherapy – using special drugs to shrink or kill the cancer

Biological therapy

High-intensity focused ultrasound – designed to kill the cells inside the prostate gland
Some of the most common chemotherapy treatments are:
Zytiga (generic name: abiraterone acetate) is an FDA-approved treatment prescribed in combination with prednisone for metastatic high-risk castration-sensitive prostate cancer (CSPC) in men
Casodex (generic name: bicalutamide) for the treatment of stage D2 metastatic prostate cancer
Zoladex (generic name: goserelin) – a monthly injection for the treatment of various cancers, including  prostate cancer
Some hormone therapies may also help in early-stage prostate cancer if there is no metastasis (spreading). 
How Can I Get Involved with the National Prostate Cancer Awareness Month?
National Prostate Cancer Awareness Month is a month to raise awareness about prostate cancer. Every year, the month is dedicated to promoting health, educating people about the disease and raising funds for research.
There are many ways that you can get involved with this awareness month. You can hold an event with your friends or family and create a fundraising page on behalf of National Prostate Cancer Awareness Month.