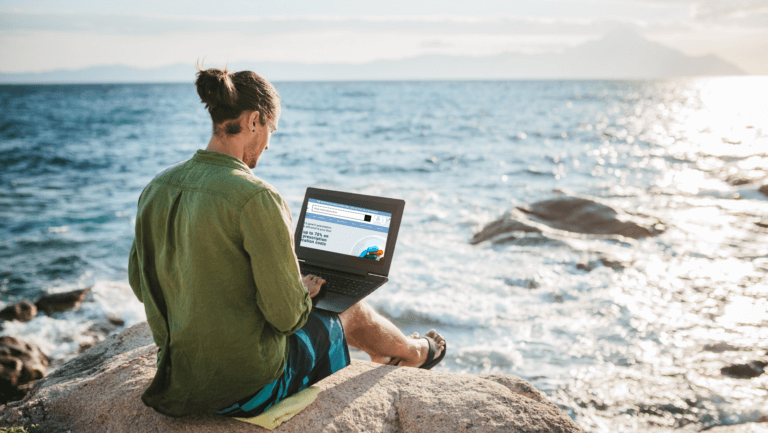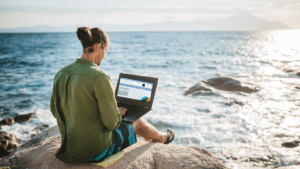 Digital Nomads, Business Folk Abroad, and World Travelers, in a world where our feet wander far and wide, and our passports bear the stamps of countless adventures, one constant need transcends borders: access to reliable online pharmacy services. 
Good news, globe trotters; IsraelPharm has got you covered.
In the immortal words of Buckaroo Banzai, "No matter where you go, there you are."
And so are your health conditions. Knowing that you have a safe, reliable place to turn when you need pharmaceutical service is critical.   
Associate professor at the Chapman University School of Pharmacy in California, and chair of the Pharmacist Professional Group with the International Society of Travel Medicine, Ken Hess, recently shared the following chilling information with the Washington Post; "Counterfeit medication is actually a huge problem worldwide. In places like Asia and Africa, up to 30 percent of medications may be counterfeit. In India, it may be as high as 40 percent."

We cannot stress it enough: it is so important to have a reliable online pharmacy you can lean on. Whether you need to restock a regularly prescribed drug or suddenly need something completely different, you can rely on IsraelPharm to get what you need into your hands with minimum fuss.
It's important to remember that once you travel outside the US, you are effectively cut off from your normal supply, both from home and your regular pharmacy. Mailing and couriering drugs are tightly controlled (see the FAQ), and it may be impossible to get what you need other than by buying it where you may find yourself, and that's where IsraelPharm steps in, to localize as your source.
Here are a few things that separate IsraelPharm from the pack: 
Competitive Prices for Prescription Medications
Consumers deserve to get the medicine they need at the best possible price. There's no worse insult to injury than finding yourself in sudden need of medication with limited options and no choice but to pay top dollar from an unfamiliar pharmacy that may or may not exploit the situation. 
As you're likely aware, medications can cost more in the US than in many other countries. Why? It comes down to government control. The FDA permits whether a drug can be sold, but has no say in prices. By comparison, most drugs sold in Israel, Turkey, the UK, and Canada generally cost 70 percent less than their equivalents in the United States. That's because, in those countries, drug producers have to negotiate a deal with the universal health funds, including how much they are allowed to charge. Furthermore, drugs in Israel are highly subsidized by the government. That means prices for all approved drugs sold by any pharmacy here are capped. 
Generally, our US customers save more than 50% on the average cost of their drug bills when they shop at IsraelPharm.
If you're wondering how we do it, it's thanks to the expanding production facilities that produce branded medications under license from the original drug developer. Due to lower production costs, taxes, and transportation costs, these drugs come out of their factories at substantially reduced costs, and they are then part of the global supply chain from where we stock up at lower per-unit prices.
We then pass these savings on.
Stocking A Wide Range of Pharmaceuticals
Of particular relevance to travelers outside of the US, it's important to recognize that pharmacies in other countries don't all keep the same range of medications as US pharmacies. Walking into a pharmacy in another country with a prescription from your doctor can lead to blank faces, either because the drug is unknown or it's simply unavailable there. What set's us apart is that the range of drugs made available to Israeli citizens closely matches the US and the EU spectrum, so you can get the equivalent of almost all US-approved medications directly from us, wherever you are. 
Thanks to the frequently updated drug basket, it's often possible to get newer drugs faster from us than from US pharmacies. You can simply consult with a physician in whatever country you choose, receive a prescription from the treating physician, and access a specific drug that's not yet available in the US, but it is through us. 
Matching US and EU Safety and Standards for Your Meds
There's more that travelers need to be aware of. There have been numerous reported instances where drugs supplied by internet sources have caused serious risks and, in some tragic cases, fatal outcomes. Unfortunately, many internet drug vendors operate in countries with little or no regulatory control. That's not the case here. Frequent flyers or holiday trippers need to know that any drugs they buy when they are away will come from a reliable online pharmacy and will match the quality and standards of whatever they would get at home. 
We can't emphasize strongly enough that everything we sell has met the most stringent safety standard applicable to all pharmaceutical trade in Israel. We can only dispense drugs under the supervision of a registered pharmacist inside our licensed pharmacy. We require proper prescriptions from licensed physicians and only dispense in the quantities and strengths the physician has authorized. 
Getting Fast and Safe Delivery for Medications
Close to 20 years of operating as the most reliable online pharmacy has given us all the necessary hands-on experience with logistics, packaging, and transport to ensure that our trained and dedicated team can dispatch orders within 48 hours.  
Further, we have deep experience with the rules and regulations governing cross-border delivery of pharmaceuticals to ensure that the drugs you order will reach your hands by the fastest possible route and arrive in the same state they were when they left us.
Finally, to satisfy the booming demand for meds that need special conditions (refrigeration, insulation, and so on), we have set up channels that will get medication into our customers' hands safely and ready for immediate use, without fail.
Frequently  Asked Questions
Is it OK to ship medication?
Only entities registered with the Drug Enforcement Administration can send drugs through the post in the US. Examples are drug manufacturers, reliable online pharmacy, medical practitioners, or authorized dispensers.
Why can't you mail medicine?
Medicines are controlled substances and are subject to strict regulations. Prescription medications may only be mailed by distributors registered with the Drug Enforcement Administration (DEA). Similar regulations can even apply to some OTC medications.
Can you send the medicine through FedEx?
FedEx has stated that for domestic and international shipments, shipment of prescription drugs for personal use is prohibited unless it's done by entities registered with the DEA. 
What medications can be shipped?
Some OTC medicines, such as painkillers, cough medicine, etc., can be shipped out of the US, but parcels must be checked to ensure they comply with international, local, and federal laws. At home, a breach of the Consumer Product Safety Act, the Poison Prevention Packaging Act, and many others could hold up shipments or cause the drugs to be seized.