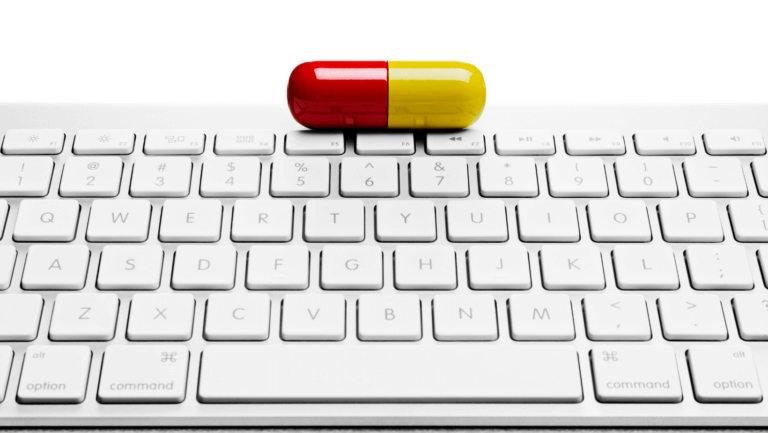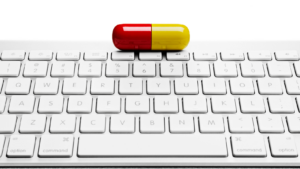 Before we begin, a confession of bias. We are an online pharmacy that offers consumers worldwide what we believe are superior services in supplying legitimate pharmaceutical products for nearly eighteen years. But this isn't a blog about why we're the best out there (although we are happy to throw our hat in the ring). Rather, this piece is intended to help health consumers worldwide recognize the differences between a legitimate online pharmacy and the ballooning fringe industry – a market that has proliferated in the wake of the COVID-19 scare. 
Some real dangers exist with bogus or unregulated online pharmacies; sub-standard products, unreasonable prices, compromising customers' privacy, or failure to deliver what customers have paid for. We hope the information here will help you and those you care about to make informed decisions about how and where your purchase your medications. 
How do you recognize that an online pharmacy meets the definition of legitimacy?
The following information is based on official material from worldwide advisory bodies. It summarizes the primary points consumers should remember as they identify a legitimate online pharmacy and wean out the bad ones.
Positive signs of a legitimate operation are when the pharmacy:
Requires a digital prescription from a registered medical doctor for all prescription medications

Is licensed in a country or state that has an accessible central pharmacy registration

website

Offers live chat or interaction channels to access the pharmacist

Operates with complete digital integrity (via an

SSL-secured

https: internet website exclusively)

Has a solid service history to local and internet customers and offers verified testimonials from actual users  

Is open and honest about where it is located, not hiding behind a postbox address and hosted web platforms that disguise the country of origin
Warning signs are when the pharmacy: 
Does not require a doctor's prescription or will accept a photocopy (easy to forge or duplicate)

Does not name or provide direct access to a licensed pharmacist on call to answer your questions

Sends medicine with a different generic name than what you would receive from a local pharmacy

Delivers in broken or damaged packaging, has no expiration date, or is expired

Does not provide a patient information insert that includes an English version

Offers products at prices that seem too good to be true

Accepts orders for products but fails to deliver in a reasonable time

Does not provide explicit written protections for your personal and financial information

Does not offer a guarantee never to sell your information to other websites

Does not provide a traceable physical address that identifies the country of residence.
What are the dangers of working with fake online pharmacies?
Buying goods on the internet carries inherent risks, and most people acknowledge that not having a face-to-face interaction between buyer and seller can present potential hazards. In general terms, these revolve around financial security, and the main concerns are:
Receiving value for money – the goods delivered may differ from what was represented on the website (quality, quantity, fit for use, etc.)

Receiving what was ordered – all internet vendors demand money up-front, so failure to deliver can lead to lengthy delays in getting refunds and even to total loss

Security of personal payment data – payment by credit card opens a door for data exploitation.
When it comes to dealing with online pharmacies, there are a few issues that are more important than money-related concerns. In addition to the concerns listed above, dealing with pharmacies puts health and well-being on the line. Drugs must be delivered exactly in the prescribed form, strength, and quantity they were ordered. No deviations or substitutions should be allowed without the buyer's knowledge and permission. The buyer's medical history must be kept completely private and secured. Unfortunately, there is a market for information about pharmaceutical buying patterns, and unscrupulous pharmacies can compromise patient privacy to benefit themselves.
These concerns can only be fully addressed by limiting internet trading to dealing with legitimate, ethical, and properly managed pharmacies like IsraelPharm.
How can a legitimate online pharmacy offer such substantial savings?
Prescription medications cost more for US patients than in any other developed country. The differences can be huge; on average, people pay 150% more for most medicines. There are many contributory factors to this. Most significantly, the prices for pharmaceutical products in the US are not subject to any form of government control. The only intervention is licensing – does the FDA permit the drug to be sold? In other countries, drug producers have to negotiate a deal with the regulators establishing that the country needs the drug and, if so, how much they'll be allowed to charge.
For example, in Australia, the Pharmaceutical Benefits Advisory Committee requires evidence that any new drug is more effective than any other drug treating the same condition or is substantially cheaper before approval is given. The committee then has to recommend the drug to the health management authorities; going on history, they are difficult to convince. Over half of the applications for anti-cancer drugs in the past ten years were rejected because their benefits didn't justify the price.
Many other countries have developed similar pricing control mechanisms that cap how much can be charged for individual drugs. For example, here in Israel, the State has universal health care, which is highly subsidized by the government's budget. In effect, prices for all approved drugs sold by any pharmacy here are capped and generally between fifty and eighty percent lower than the retail prices in local US pharmacies.
Pharmacies like ours also have been able to tap into the expanding production facilities that produce branded medications under license from the original drug developer. Due to lower production costs, taxes, and transportation costs, these drugs come out of their factories at substantially lower prices, and they are then fed into the global supply chain where buyers like us can stock up at lower per-unit prices and pass this saving on to our end buyers while still making a profit.
For safe medications h
ow cheap is too cheap ?
Based on worldwide comparisons, the actual test of legitimacy may be whether the price offered is reasonable. Every seller of pharmaceuticals will be sourcing the drugs from the same pool and at roughly the same cost. If the price at which one website offers a drug differs wildly from the average, then the risk that the product, or the pharmacy, is not legitimate is much higher, and a red flag should be raised – proceed with caution.
Is health insurance a bonus or a limitation?
In the US, a few factors limit the influence the health insurance industry can have on drug prices. Most health plans require a participating pharmacy to dispense generic rather than branded drugs. This can leave the branded drugs without real competition and allow the manufacturer to keep prices high, which the customer will have to pay when the doctor issues a script specifying the branded version.
There are thousands of health insurance companies in the US, which means they have very little collective bargaining power to harness the drug company's prices. By contrast, countries like Canada, the UK, Israel, and Australia have far fewer healthcare insurance conglomerates, and they can dictate what prices they are prepared to pay. Drug companies will comply for fear of losing out on the market.
Finally, health insurance is a business like any other, and in the US, the choice can come down to fighting with the pharmaceutical industry over prices or simply increasing premiums, and it's clear that up to now, the latter has been the main course of action.
Conclusions
Finding legitimate online pharmacies and sourcing prescription drugs safely and cheaply is reasonably easy. Just be aware that unscrupulous players exist in this market. This guide should help you pick the right one for you.
Frequently Asked Questions
How can a pharmacy tell if a prescription has been forged?
There is no way to fake a prescription because it has to have been registered by a doctor with a license to prescribe that kind of medicine. Most prescriptions are issued digitally from the Doctor's office. Pharmacists will also check for signs such as if the quantity seems inappropriate, the instructions have spelling errors or lack directions, or don't have Latin abbreviations and terminology.
Can you buy at a pharmacy online?
FDA advises that you can protect yourself and your family by being cautious when buying medicine online. Not all websites are legitimate. Others do operate websites legally and offer convenience, cost savings, and safeguards for purchasing medicines. 
What are the risks of online pharmacies?
Online pharmacies in some countries may not be regulated in the same way as legitimate pharmacies. This can mean that the drugs they sell are not safe or effective. They may also not be able to guarantee their drugs, leading them to the sale of counterfeits.
How does an online pharmacy work?
An online pharmacy must receive an order with payment, followed by a prescription from a licensed healthcare professional. The pharmacist can validate the prescription, and only then can it be dispensed and dispatched.
How do I know if my medicine is original or duplicate?
Legitimate pills have a registered appearance that can be validated against the manufacturer's database. Pay special attention if any tablets delivered are cracked or crumbly, or are wrapped in bubbled-up plastic. Ensure that the medicine is in its original packaging and comes with instructions relevant to the intended use as directed by the prescriber, such as dose, frequency, length of treatment, etc. Poor-quality printing or packaging can be a sign of counterfeiting.