A new study conducted in Israel concluded that "medical cannabis (MC) treatment is generally safe for oncology patients and can potentially reduce the burden of associated symptoms with no serious MC-related adverse effects."
The use of medical cannabis in place of opioids for pain relief in cancerous patients has been primarily driven by the patients' preferences, rather than via recommendations by the treating doctors. This is mainly due to the lack of large controlled research into the effectiveness of medical cannabis compared to the known effects of opioids. However, despite any lack of positive input from their doctors, people are increasingly opting for medical cannabis as a pain mitigator. This is probably due to two parallel factors. On the one hand, medical cannabis has gained increasing acceptability in the public domain in step with the overall improvement in the public's attitude towards marijuana. On the other hand, there has been tremendous negative publicity about opioids, which is leading more and more people to reject them as a preferred treatment. 
Research into medical cannabis in pain relief to date
Research into medical cannabis in pain relief so far has been limited to only five or six randomized controlled trials and just three cohort studies. They primarily investigated the effects of cannabinoids on the relief of chronic pain that was not alleviated by optimized opioid therapy. But for most patients, the most extreme condition is not necessarily relevant.
Medical cannabis does have some mild adverse effects from cannabinoids when used in cancer treatment. Still, they are generally well tolerated by patients even when the negative effect is moderate. The most frequent adverse effects are:
Memory impairment

Drowsiness

Nausea

Vomiting

Dry mouth
Cannabinoid treatment for cancer-related pain is now generally recognized as safe.
What is revealed in the new study?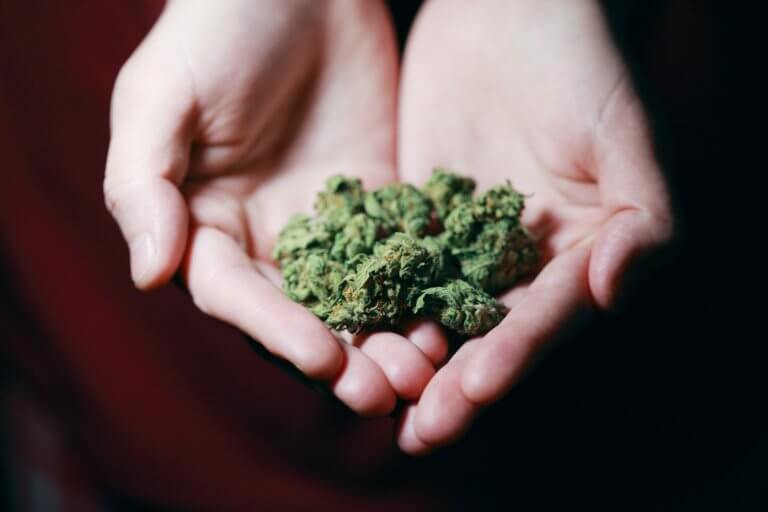 The study was conducted between January 2019 and September 2021 on a pool of over three hundred patients aged 18 years and over (average of 64) whose oncologists agreed to participate and to issue the medical cannabis licenses necessary. Most patients were categorized as stage IV cancer, and for them, chemotherapy was the most prevalent current treatment protocol.
The medications are produced under strict control and supervision in Israel, which has led the world to apply high-tech research into the production of cannabinoid medications. Cultivators in Israel are required to accurately indicate their products' cannabidiol (CBD) and delta-9-tetrahydrocannabinol (THC) concentrations.
Patients were instructed to complete a questionnaire at the beginning to form a baseline before the start of medical cannabis treatment and at three follow-up times: one, three, and six months following treatment initiation. The patient's oncologist reported information that included cancer diagnosis, classification of malignant tumors and cancer treatment protocol. Other tools were used to collect ancillary information, such as a pain questionnaire, quality of life grading, sleep quality ratings, and general anxiety levels. Patients were requested to report on adverse effects they could attribute directly to medical cannabis use at each follow-up time-point. 
Of the patients at the baseline, 126 patients lasted the entire course. The drop-offs were attributed to several causes, mainly those who failed to follow up, or had ceased medical cannabis treatment due to ineffectiveness or due to MC-related adverse effects. As well, 69 patients passed away during the follow-up period.
Patients had been suffering from pain for two to four months at the start. All pain measures improved from then through all the follow–up time points, as revealed by employing a linear mixed regression model analysis. Average weekly pain intensity reduced by a median of 20%; least pain intensity declined by a median of 25%, and worst pain intensity by a median of 20%
Forty percent of patients who had been using analgesic medications (OTC, NSAID, opioids, and antidepressants) were no longer using them. Conversely, 20% started taking analgesic medications at the end who had not taken any at the start. 
Conclusion
The study's primary way of measuring the outcome was to rate with the Memorial System Assessment Scale (MSAS) to measure the cancer symptom burden. It decreased significantly from the start till the end of the study by a median of 18%. The subscales of the MSAS questionnaire also improved significantly, with the general distress index decreasing by a median of 22%, the physiological index decreasing by a median of 18% and the psychological index reducing by the same percentage. 
A significant decrease was found in cancer comorbid-related symptoms. Anxiety levels decreased by a median of 22%; depression severity also reduced by a median of 12%; sleep disturbance scores decreased by 16%; and finally, the quality–of–life score improved significantly, by a median of 14%. Notably, most patients (about 60%) reported an overall positive effect.