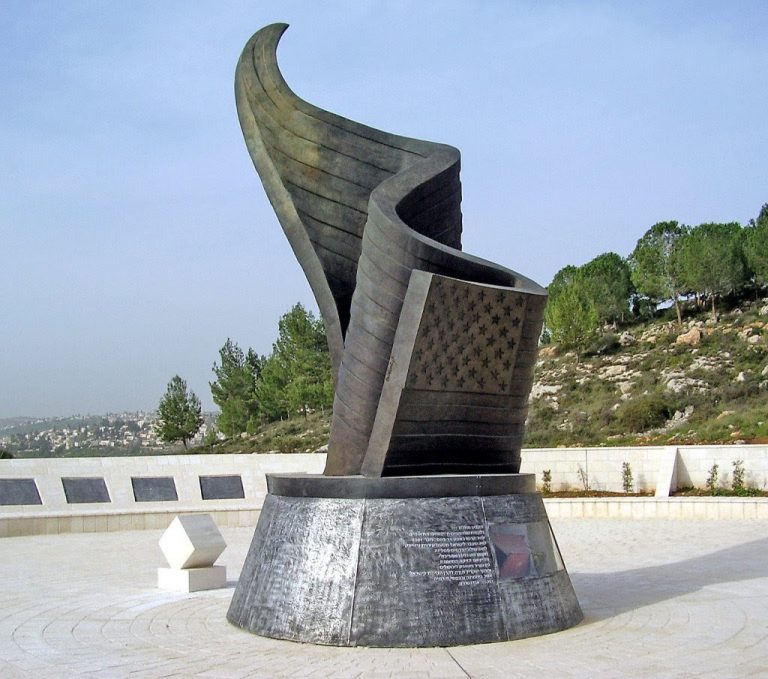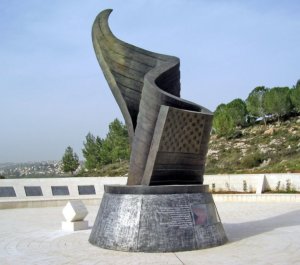 We wanted to share something with you, something that is not widely known to many Americans (and not all Israeli's either).
In Israel we have a dedicated memorial to the terrorist attack of 9/11. Not only does it stand out poignantly on a hill in the middle of Israel, near Jerusalem, but the base is made out of 9/11 twin tower wreckage. It cost more than $2 million to make and was orchestrated by the Jewish National Fund (JNF).
Unfortunately Israel knows how to build memorials and monuments. In this small country with so much turbulence, we know only too well the suffering of those who die needlessly in these terrorist attacks. This memorial is known simply as the "9/11 Memorial Plaza".
Here are some interesting facts about the 9/11 Memorial Plaza.
The memorial Plaza was completed in 2009 for $2 million, by the JNF.
It sits on 5 acres of hillside, 20 miles from the center of Jerusalem, not a small monument at all. It overlooks Jerusalem's largest cemetery, Har HaMenuchot.
The memorial monument is in the shape of a 30-foot, bronze American flag that has been built in the shape of a flame to commemorate the flames of the Twin Towers.
The base is made out of melted twin tower wreckage.
Surrounding the main monument are plaques listing the names of all the people who died as a result of the attacks. Even though the memorial stands in Israel and only 5 Israel citizens died as a result of the attacks the memorial lists ALL the victims who perished. It is the only memorial outside the US which lists ALL of those who died in the attacks.
Times are turbulent and the entire Middle East is going through vast changes. Some say the relationship between the US and Israel is in trouble…… whatever happens, there will always be a special relationship between the US (in particular New York) and Israel.
A powerful memorial… so the world never forgets.