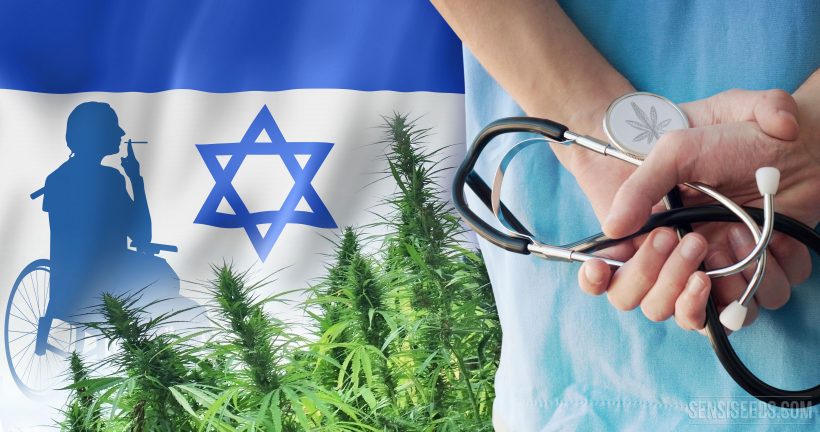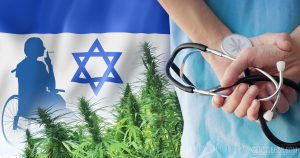 Medical cannabis approval is spreading throughout states in the US and it's having a big impact on the rate of prescription drug abuse, overdoses and deaths. Surprised? You might think we would be surprised or even outraged but we're not. Being pharmacists who believe in the powers of prescription medication you would presume we are against medical cannabis. A plant that until recently has been more commonly associated with illegal substance abuse. Not the case.
23 US states, including California, Washington and Colorado, have approved the use of cannabis for medical purposes. Israel runs their own medical cannabis program and so far has more than 23,000 patients. It's no longer a case of buying drugs on the street. Obtaining medical cannabis is a process. You need to have a specific illness, get a prescription and pick up your prescription from a medical cannabis dispensary. There are even different strains of cannabis that target specific illness and problem. The most common use is chronic pain relief and seizures.
Illnesses eligible for medical cannabis include, epilepsy, chronic pain relief, MS, cancer, PTSD, Crohn's and even in some states diseases like anorexia, migraines and arthritis. Studies are being conducted in israel for ALS, parkinsons, Crohn's, tinnitus, sleep and even cancer.
We're not going to give you a run down on the ins and outs of medical cannabis but we are interested in the effect it is having on the use and abuse of prescription medication, in particular the use of painkillers and opioids.
America launched a huge campaign about the war on drugs, to help combat the amount of prescription drug overdoses and deaths. It's now harder to get prescriptions for opioid painkillers, drug monitoring programs were introduced and it has been a little effective in reducing the amount of associated deaths. It's a numbers game though, reduce the amount of prescriptions, reduce the amount of overdoses and deaths. No significant changes have happened.
Apart from in states that have an approved medical cannabis program.
In states where medical cannabis is legal there has been a huge reduction in opioid overdose deaths. We're talking a decrease of more than 25% and this was back in 2013 when medical cannabis programs were just getting started. JAMA expect this percentage to rise to more than 33% after 5-6 years. We're still waiting to hear the figures from 2015.
Opioids are schedule II drugs, this means they are considered narcotics. Opioids are highly effective at relieving pain but they are also highly addictive and are the number 1 cause of prescription drug abuse in the US. Drugs like Vicodin, Oxycontin, Morphine etc are basically synthetic forms of heroin. Unfortunately, most people have no other choice of medication. It's estimated that more than 60% of these overdoses happen to regular people with legitimate prescriptions, not drug addicts living on the streets. It's very easy to become dependent on these drugs.
However, in states where medical cannabis is legal, pain relief patients have another choice of medication. It's not a straight out swap. The process of switching meds is slow and gradual and in many cases opioids are not totally disregarded. A recent trial in Ann Arbor reported a 64% reduction in opioid use after introducing medical cannabis into the pain relief management. This figure is a speculated representative of success across the states.
We don't sell Opioids at Israelpharm.com. While we do believe in their power to help pain relief it's not something that an online pharmacy can sell due to customs and federal regulations. We also do not sell medical cannabis online but we are in full support of the medical research being conducted in Israel.
Israel is becoming a world leader in medical cannabis research and has their own medical cannabis program that is growing due to good results and higher demands. Until recently it has been extremely hard to get a prescription for medical cannabis in Israel but times are changing with the growth of the research being done here.
Our very own Saul Kaye is heavily involved in advocating the use of medical cannabis through iCAN Israel Cannabis and hopes to bring huge investment from abroad into Israel to develop the research, growing capabilities and support system for medical cannabis related start-ups. Israel is set to become a place where the world looks to as an Industry leader. Just as Israel have done with high-tech, agriculture and medicine. Here's what Saul has to say:
"In Israel a comparative study was done between those on medical cannabis and conventional medications vs just conventional medications and they found that patients receiving medical cannabis used on average 40% fewer other prescription medications. This was a compelling moment for me and I realized that this plant has the ability to treat naturally what we have been trying to do chemically for so long.

I am honored to be part of this global revolution and I hope that we can help patients, and shape regulators for the benefit of Israel."