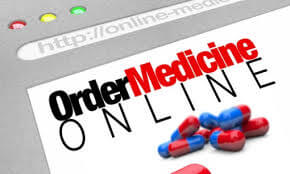 In an age where it's easier — and often less expensive — to visit a website than enter your brick-and-mortar pharmacy, the U.S. government is cracking down on "rogue" online drugstore.
Following a 2012 report by the U.S. Food and Drug Administration (FDA) that 1 in 4 U.S. Internet consumers have purchased medications online, the U.S. Government Accountability Office (GAO) is making waves.
With the proliferation of online pharmacies, it is more important than ever to trust the source of medication. When nearly 30 percent of adults using online drugstores lack confidence in how to buy prescription medication online, according to the FDA survey, a few questions can help you pick the right online drugstore.
Does your online pharmacy require a prescription?
Does the online pharmacy hide their whereabouts or the names of the pharmacists and owners?
Does the online pharmacy offer you free bonus medication?
Does the online pharmacy sell controlled substances?
If you answered yes to any of the questions above, buyer beware! These are definitely signs that the online pharmacy is rogue, according to the U.S. Government Accountability Office (GOA).
Sticking to a secure, reliable online drugstore like IsraelPharm will guarantee that your medication is high quality and completely legal according to the strictest standards set by the Israel Ministry of Health and the FDA. We require prescriptions for all medications, you can learn about all of our pharmacists and employees on our website, and we do not offer "bonus" medication or controlled substances. No need to trek in to your local bricks-and-mortar pharmacy when we're just a click away!