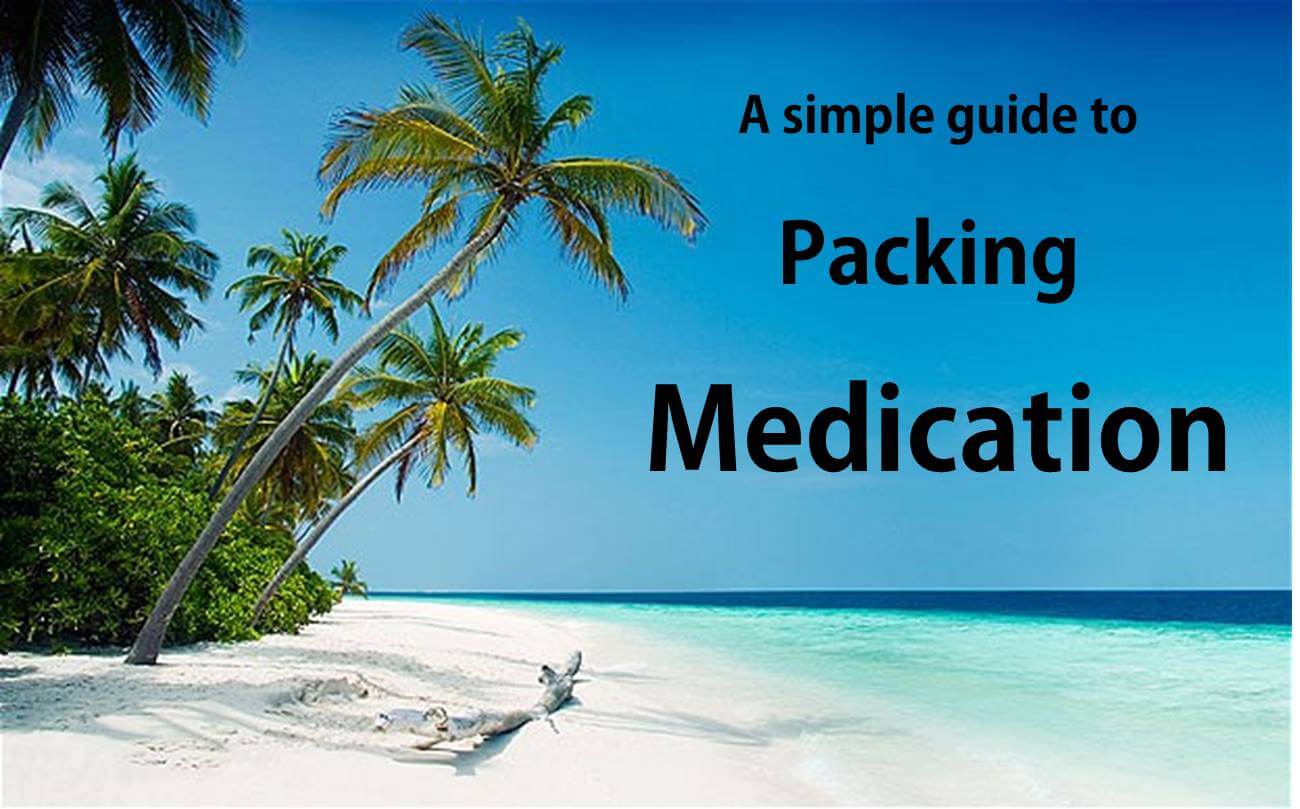 When planning to pack for your summer holiday there are always things that get pushed off until the last minute or forgotten about entirely. Don't let your medical needs be the last thing on your packing list!
Taking a bag full of drugs with you can seem like a waste of space in the suitcase, after all every country in the world has pharmacies. What you don't know however, is what the costs of drugs are at your destination. Having to go to the local pharmacy or get a doctor appointment might end up being an unnecessary costly affair. You also might have an emergency and not be able to get to the pharmacy fast enough. Also, some medication might need a prescription. Not all countries sell the same meds over the counter; some countries may require prescriptions, even on what you consider to be staple medications.
If you regularly take prescription medication make sure you have more than enough with you, we suggest taking at least 4 days' worth of extra dosage with you. Your return trip may be delayed or you may drop a tablet and not be able to find it. They should be in the original packaging with dosage instructions included. It's also worth packing medication (pills) in your hand luggage in case your suitcase gets mislaid in transit. ALWAYS take a refill prescription with you just in case.
It's worth asking your doctor to include the generic name on this spare prescription as well as different medications have different names in other countries. We suggest keeping a copy with your passport and one in your bag. This way if anything does happen you will be able to refill while you are away without too much trouble or expense. Below is a list of basics that you should always pack, regardless of if you are going to a 5* hotel resort or backpacking round Asia.
Prescription medicine, Repeat prescription list
Personal hygiene items (see the personal hygiene list below)
Pain killers, vitamin tablets
Cough Syrup, cold and flu medicine
Indigestion tablets, diarrhea medicine, laxatives
Travel sickness medicine
Insect repellent, anti-histamine, insect bite soother
Sunscreen, after-sun lotion
Glasses, contact lenses, contact lens solution
Part of packing medication is the inclusion of a first aid kit, especially if you are travelling with children. This should include plasters, antiseptic lotion/cream, sterile wipes, bandages and other essential items that may be needed to handle minor injuries. See here for the Red Cross full guidelines. Of course the level of your first aid kit will depend on where you are going and for how long. A few plasters and some antiseptic wipes might be enough for you. Here's also a reminder of the personal hygiene items that you are likely to need:
Comb, brush
Shaver, razor, shaving cream
Aftershave, perfume
Toothbrush, toothpaste, dental floss, mouthwash, lipbalm
Deodorant
Cotton buds
Soap, shampoo, tampons, tissues
Towel, blow dryer, hair straighteners / curlers
Hope this article was helpful! Enjoy your summer!