Examining the STEP 1 (Semaglutide Treatment Effect in People) trials for weight loss provides answers to many questions about this trending subject. With many companies in the pharmaceutical industry bustling to secure their place in what may well become a prominent drug market segment, understanding these trials becomes vital.
The STEP 1 trials for weight loss began in 2018, spanning over two and a half years, with the final report published in March 2021. The core objective was to determine the average weight gain or loss experienced by subjects administered with the drug semaglutide during these thirty months. Participants were adults with a body mass index (BMI) of 30 kg/m2 or higher, or 27 kg/m2 or higher with at least one weight-related health issue and a history of unsuccessful attempts at dietary weight loss.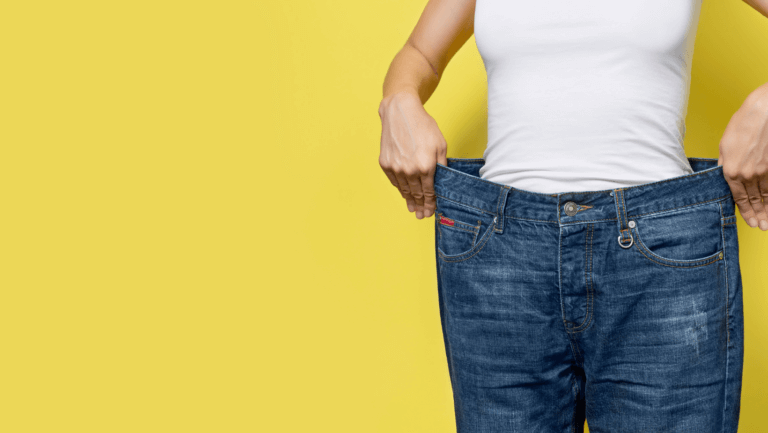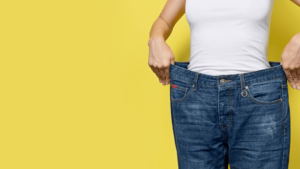 Approximately two thousand individuals from sixteen countries participated, divided into two groups: a control group that received a placebo and another group that received semaglutide. Both groups were guided to follow the same healthy diet and physical exercise routines. This was a "double-blind" study, meaning neither the participants nor the medical staff overseeing the trial knew whether a participant received the placebo or the actual drug.
The results speak for themselves: 
Control group (placebo)
Semaglutide 2.4 mg group

Number of participants at the start

655

1306

Number of participants at the end

609

1240

Dosage by weekly subcutaneous injection

Starting at 0.25 mg, then incrementing every 4 weeks to doses of 0.5, 1.0, 1.7, and 2.4 mg/week 

Placebo

Semaglutide

Gender split

74% female, 26% male

76% female, 24% male

Percentage of subjects who lost at least 5% of body mass

31.5%

86.4%

Percentage of subjects who lost at least 10% of body mass

12.0%

69.1%

Percentage of subjects who lost 15% or more of body mass

4.9%

50.5%

Average reduction in waistline

4.4 cm

14.1 cm

Average weight loss

2.9 Kg

16.1 Kg
You might ask why such an extensive trial was necessary. Drug trials are complex and expensive, and pharmaceutical companies typically undertake them with a strong belief that the outcome will be positive. This doesn't imply that the results are manipulated or unreliable, despite occasional discussions suggesting such.
For STEP 1, the funding company, Novo Nordisk A/S, was earnestly addressing the reported side effects of its product, Ozempic, which was released a few years earlier as a treatment for type 2 diabetes.
In the medical world, "side effects" don't always imply negative outcomes. Sometimes, patients report unexpected benefits during clinical trials or post-market release. One famous example involves Pfizer's development of a drug called sildenafil in 1989. Initially intended to treat heart-related chest pain, it ended up being released as Viagra due to reported sustained penile erections in trial participants.
After the release of Ozempic for adult diabetes, consistent reports emerged about users losing weight during their treatment. The drug semaglutide slows down insulin release when blood sugar levels are high and makes people feel fuller by slowing stomach emptying, impacting appetite and food intake. Noticing this potential cause and effect, Novo Nordisk funded the STEP 1 study to ascertain if weight loss was a coincidental effect of Ozempic or if they had stumbled upon a potential weight-loss drug.
Did semaglutide prove effective for weight loss? 
STEP 1 was a rigorous double-blind, placebo-controlled study to establish the weight loss effects of semaglutide. The results were indeed impressive, with a high percentage of participants experiencing significant weight loss and a reduction in waistline compared to the control group.
Interestingly, the STEP 1 program experienced a low dropout rate, with only 5% of those on semaglutide leaving the trial. This low percentage likely reflects the mild side effects of Ozempic and the visible and sustained improvements reported by participants.
Why are some people questioning whether semaglutide is the right treatment for them?
Since its approval by the FDA for weight loss, a few concerns about semaglutide have arisen. Questions have been raised about the sustainability of weight loss post-treatment and the high cost of the treatment, which most health insurers do not cover. 
A study reported in the journal Diabetes Obesity and Metabolism revealed that participants regained two-thirds of their prior weight loss a year after the withdrawal of semaglutide, indicating the need for ongoing treatment to maintain weight loss and health improvements.
Until health insurers add semaglutide and similar GLP-1 receptor agonist drugs to their cover, the cost of the drug remains an issue for everyone. However, in comparison to the average price for the four-week 0.25 mg injection from US pharmacies which is currently $1,718.50, here at IsraelPharm, we can provide the same dose of Ozempic for just $550, shipped to you for free. 
It is important to note that the high cost of semaglutide for weight loss has been a primary reason for people discontinuing the treatment program.