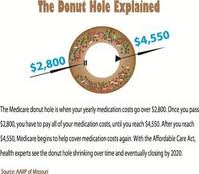 Israelpharm.com sets their prices according to the prices set by the Ministry of Health in Israel. Israeli prescription medication prices are set according to an algorithm based on prices from Holland and a complex balancing act of economic factors while maintaining both the quality and accessibility to prescription meds.
This price drop trend has been ongoing over the last few years and prices have dropped by over 33% on many of israelpharm.com's prescription medications.
While this trend doesn't actually help the Israeli consumer who is purchasing their medication though their Kupat Holim service (HMO), this does enable many international consumers the ability to save hundreds of dollars on their prescription medication bills. In Israel when purchasing a prescription medication that is in the national basket of drugs a patient typically pays 10% of the sale price or a minimum of 15 shekels per box. This makes the Israeli prescription scheme one of the most economical in the world.
In the US – there is currently no BPS or pharmaceutical benefit scheme. Your health insurer can choose which medication is covered and what your co-pay is going to be. With the access to international online pharmacies you may often find your brand or generic prescription medication cheaper oversees than your HMO co-pay.
Israelpharm endeavors to keep prescription prices lower than their competition and emphasizes customer service above all. We currently service over 6000 patients in the USA seeking quality prescription medications at affordable prices.
Have you fallen in the donut before?
If you are familiar with the donut hole, and medicare part D then don't read on!
The donut hole begins when you have reached $2,800 in prescription drug expenditures. At this point a hole in your plan opens up leaving a coverage gap until you have reached $4,550 in yearly expenditures on prescription drugs. Once you have reached the threshold your Medicare Part D again picks up the payment. At this point you are now only responsible for 5% of your prescription drug costs. However, you are fully responsible for 100% of your drug costs once you have exceeded $2,800 in yearly drug expenses but not exceeded $4,550. Therefore, individuals over the age of 65 are responsible for $2450 of yearly prescription drug costs. Once the individual has exceeded the $4,550 limit Medicare once again picks up 95% of the costs. This gap in coverage can be very challenging for some, forcing many seniors to choose between paying for rent, groceries or medications.
Let me break this down for you:
As an example – If your drug costs $100 and you have a co-pay of $5, this means that $95 total goes towards your donut amount. So if you spend $230 a month on medication – this means that you will not get into the donut hole at all. If you spend over $230 a month but under $380 then you will be in the donut hole until your total expenditure gores above $380 a month.
That being said – if you are able to purchase prescription medication online cheaper than your co-pay or buy generics cheaply then you may avoid the donut hole altogether. If this is confusing to you, it is to us as well but you can always call us and we will help you navigate the muddy waters.
Are you familiar with the Affordable Health Care Act?
The health care reform act, initiated by the Obama administration, is designed to alleviate many of problems with current healthcare legislation. In 2010, senior citizens began to receive a $250 rebate in the mail as soon as the reached the "donut hole" threshold. Furthermore, in 2011, Medicare recipients who have fallen into the donut hole began to receive a 50% discount on purchases of brand name prescription drugs. In 2013 those rates have further dropped. 2013 Medicare changes include coverage for hospital stays, nursing facilities, hospice care as well as some home health coverage. Hospital stay coverage is only up to 60 days. It is said that by 2020 the "donut hole" or gap in Medicare coverage will no longer exist.
If you are currently in the donut hole and looking to save money on prescription medications then you should consider purchasing from IsraelPharam.com. Israelpharm.com is licensed by the ministry of Health in Israel. Compare our prices with your current insurance plan and you may find that our prices our actually cheaper than what you are currently paying with your plan. All medications are shipped to you securely directly to your home.