A recent article on yahoo!news painted a highly complicated picture of how patients and doctors in the U.S. are trying to negotiate their way through the new field of advanced drugs that promote weight loss.
The article quotes an obesity medicine specialist at Massachusetts General Hospital and Harvard Medical School, saying "Access to medicines for the treatment of obesity is dismal in this country". This is even though leading pharmaceutical companies have recently developed significant new streams of medication.
The difficulties are both in getting a higher level of adoption of the drugs by prescribing physicians and gaining acceptance of these drugs as essential treatments by healthcare funds. 
Up to now, the treatment of obesity has not been seen as a high-demand field of specialization within the medical profession, despite more than forty percent of adult Americans being clinically obese, according to the National Institute of Diabetes Digestive and Kidney Diseases. 
Obesity may be the biggest chronic medical problem in the population. Still, fewer than one in one hundred doctors in the U.S. are trained as obesity specialists. It also spills over into general practice, because many doctors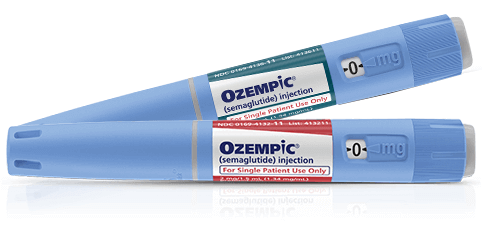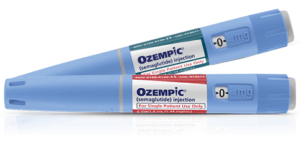 are not used to recognizing and treating the causes and symptoms. There still remains a general feeling that obesity is a sign of weakness of character and that the way to correct it is for the person suffering to "pull themselves up by their bootstraps and try harder." Many doctors think that drugs for weight loss are unsafe, and that patients will eventually regain whatever weight they have lost anyway.
Dr. Scott Kahan, an obesity medicine specialist in Washington, D.C. adds that this is a perception many patients share. Hence, they are reluctant to seek medical advice.
What has changed?
After two years of testing, new, more effective and safe drugs made by the major drug company Novo Nordisk are now reaching the market.
Novo Nordisk now offers Ozempic (generic name: semaglutide), which has been FDA approved for overweight adults to help them lose weight. Ozempic comes in a pen injector prefilled with four doses of the prescribed strength, to be used once each week. Initially, Ozempic was marketed to diabetic patients to help control blood sugar levels in adults with type 2 diabetes. It was also found to promote dramatic weight loss. One patient quoted in the yahoo article claimed that before treatment with Ozempic, she was 5 feet tall and weighed 192 pounds. Once treated with Ozempic, she lost 54 pounds, and her waist size shrank from 46 inches to just 33 inches. At the same time, she has increased energy and no longer suffers joint pain.
The adverse effects of obesity on general health are widely acknowledged, which is why most healthcare insurers will pay for physical interventions to promote weight loss. Given that there is such a clear benefit, it remains difficult to understand why so few doctors are prescribing an FDA-approved drug like Ozempic for weight loss. It is even more of a mystery why insurers, including Medicare, refuse to pay for it. The average cost of gastric bypass surgery is $23,000, and the average price of a lap band or sleeve gastrectomy surgery is $15,000. Many states even have laws that require insurance companies to cover weight loss surgery if the patient meets the NIH health criteria.
Despite this, most health insurance funds do not yet pay for weight-loss drugs. It means that patients wishing to get the great benefits that come with weight loss, without going through the pain and discomfort of surgery, have to be able to pay for the medications themselves without support from their health insurers. And the drugs are not cheap. For Novo Nordisk's Ozempic, the list price for the four-week dose is $892. There is also a high-dose version of semaglutide known as Wegovy, with a list price of roughly $1,350 a month. These two drugs are both also prescribed for diabetes, but they cost around 50% more if prescribed to treat obesity than for diabetes.
IsraelPharm has a solution for you!
Now, there is a way to get these new medications at a far more affordable price if your health insurance fund is refusing to pay. Many doctors are recognizing the value of Ozempic as a weight-loss drug and are able to prescribe it since it received FDA approval in June 2021. 
Right now, Ozempic is available from IsraelPharm at the far cheaper price of $350 for the four-week dose – a saving of over 60%! Just get your healthcare provider to issue a prescription, and we can ship the drug out to reach you within ten days.
IsraelPharm can also arrange a telemedicine visit in which you can get the necessary prescription directly. Just call our 1800 support line (https://ctrlq.org/call/18664421716) or email us at mailto:info@israelpharm.com and we will put you in touch with a consultant who will take the necessary steps and issue the prescription.
There is a lot more information on our website that can convince you of the benefits of Ozempic as a first-line treatment for obesity. And our friendly support staff are always on hand to explain how our unique logistics management system will get the right drugs straight into your hands in the shortest possible time.