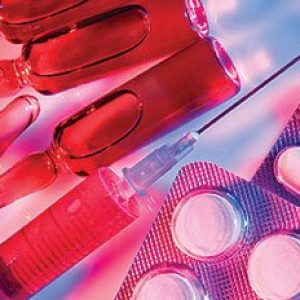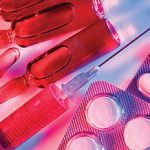 The cost of specialty meds in the US is unaffordable for many Americans but what would you do if you couldn't afford your meds? That's right, you'd look to buy online and import to the USA for personal use. It's not ideal but the cost of some medication in the US is astronomical and even if you could afford it, why should you be forced to pay more than you need for it? We're not just talking about the uninsured. Some insurance doesn't cover these medications at all, and some copay is still more than if you buy the drugs online anyway.
Let's take 3 medications as an example. These medications were talked about recently in the Boston Globe article "Specialty drugs transform lives — but at a cost". We'll compare the GoodRX price to an online pharmacy price so you can see the huge costs we are talking about.
Tracleer is a drug that lowers blood pressure in the lungs caused by highly debilitating diseases like Higson's pulmonary hypertension. According to GoodRX.com 60 tablets of Tracleer 62.5mg could cost you as much as $8,000/month. At IsraelPharm.com 60 tablets costs only $,4,320.
Tecfidera is a drug that helps treat symptoms of Multiple Sclerosis. According to GoodRX.com 60 tablets of Tecfidera 240mg could cost you more than $5,000. At IsraelPharm.com it costs around $,4,000.
Simponi is another specialty drug. It treats …….. According to GoodRX.com 1 syringe of Simponi 0mg/0.5ml could cost you around $2,800. At IsraelPharm.com you could save $600.
If you have insurance then you will most likely be entitled to a subsidy on specialty medications like these but it can be just as high, if not higher than buying online. Also, if the insurance covers the majority of the cost you may find that your insurance premiums get pushed up or if your insurance comes through your employer, they may switch to a cheaper plan, leaving you barely covered. (Long term expensive specialty meds cost the company more money so if they are cutting costs an easy way is to switch insurance plans)
If you are in need of one of these drugs then the first stop is to check whether your insurance will cover them and how much your copay will be. Then go online and investigate the cost for personal importation. At prices like these, every cent saved is a blessing (on medication costs and also insurance premiums moving forward).
Shopping online for drugs
When buying medication on line from abroad it's possible that the packaging, pill shape and even medication name is different. We're not sure why branded manufacturers do this but it happens a lot, even though it's the same company and same medication as in the US. If in doubt about the medication name always check the generic name or active ingredient for confirmation. The IsraelPharm.com search engine can help you. You can search by brand name, generic name, Israeli name, Alphabet or category so you should be able to find what you are looking for. Included in the information are more in depth details about manufacturers and if it is branded or not.
If you have any questions about buying drugs online then feel free to get in touch with us. Not all specialty meds are listed on the website but our managing pharmacist can advise you the price directly.