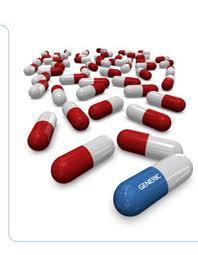 Generic Drugs & Pricing
A recent survey among generic drugs indicates that prices for these non-name brand drugs are going up. If you are interested in finding out more continue reading. An individual who we will call Lisa recently made a purchase at her pharmacy. She was buying acid reflux pills as prescribed to her by her doctor. The cost of her prescription was relatively inexpensive when purchased through her insurance. However, Lisa, who happens to also be a registered nurse, found out about how much these pills were costing her insurance, became extremely upset.
She noticed that her insurance company had paid almost $700 for this particular prescription medication and decided to call a consumer group known as the Consumer Watchdog to further look into the matter. This extremely high priced medication affects our healthcare costs as a whole, Lisa concluded. Trickle-down economics is based on common sense. The higher price that pharmaceutical companies charge quickly trickles its way down to the consumer.
The problem of overpriced prescriptions is not only limited to acid reflux meds. Another study discovered that medications go up in price drastically. A cream called Nystatin was originally priced at $2.00 on one day and the following day rose to almost $64. Another antibiotic known as Doxycyclen was one day priced at five cents per pill and then went up to $2.00 per pill. The interesting part is that these medications have been around since the 1800s and made from inexpensive plant matter.
Another study done by a firm know as Pembroke Consulting found out that almost one-third of all generic drugs have gone up in price. More than 10 of these generic medications surveyed had actually increased in price by a whopping 2000%. Pembroke Consulting went on to say that supply and demand is often times the problem. Generic drug prices go up when supply is down and demand continues. Prices fall when supply is plentiful and demand weakens.
To conclude our article I will mention that Lisa found a cheaper alternative to the one that she was prescribed which save both her and the insurance company some money. Therefore, it is very important to always be on the lookout for rising and falling drug prices. If one medication is extremely overpriced look for a cheaper alternative if possible. Lastly, it is also possible to find cheaper safe medications when shopping online. Israelpharm is a legitimate online source for brand and generic medications and can save you thousands of dollars a year on your prescription medication bill.
#israelpharm #prescriptionmedication #onlinedrugstore