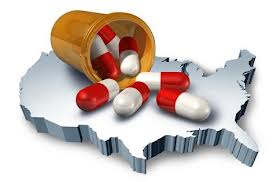 Did you know over 36 million Americans do order medications online. 
Let's talk about cutting costs on your medication bills and ordering online medication instead of visiting your local pharmacy. It's very tempting isn't it? So many of us have dappled in the idea but few of us have actually clicked the checkout button. It's not like ordering yourself a new T-shirt online. With a T-shirt, if it doesn't fit, you can either agree to keep it or you can reject it, send it back and get a refund.
Buying medication online is different. You need to be very careful what you are actually ordering; after all it affects your health! If the medication you receive is not what you need then you can be stuck without vital medication whilst you find a new place to order from. You can also lose your money as most online pharmacies do not allow returns or refunds.
There are so many WHAT IF's to consider. Below we list a few but if you have any other questions feel free to get in contact via the comments section and we'll be happy to give you an honest answer.
What if your medication arrives and you don't need it anymore and want to send it back? No pharmacy should ever allow you to give drugs back. It's against health and safety rules and if you ever come across a site like this, run as far away from it as you can! If you received your medication and found out that it had previously been in someone else's house you would be furious! It can also be dangerous as you do not know the conditions it was kept in and may have been exposed to other chemicals or unsatisfactory temperatures.
What if your medication arrives and it's not what you ordered or there was a technical glitch and you ordered more than you need. Can you get a refund? This is up to the individual company but most will offer some kind of credit or refund. This is perfectly fine to accept as it does not compromise the quality of medication. It really depends on the circumstance so the best thing to do is email the managing pharmacist and discuss how to move forward.
What if the parcel never arrives? Sometimes mail order can go wrong and parcels get lost, delayed or delivered to a wrong address. In this case it's perfectly acceptable to ask the pharmacy for a refund or to re-issue the medication to you and send you another parcel. Medications are normally sent registered delivery with a tracking code so it's easy to investigate what went wrong.
What if I find one site that doesn't look too credible but offers me the cheapest price? I am trying to save money after all? The drugs they sell might be cheap generics that won't treat your condition sufficiently. They could also be selling counterfeit drugs that might even be dangerous to your health. If they are not a credible site then how can you know? There are always licensed options that offer incredibly low prices on prescription medications. IsraelPharm.com, for example, is licensed, sells branded medication and offers prices far below the good RX prices. You can even save 2/3's on some medication. They also happen to provide a fast and professional service. Price is important but so is your safety!
What if I find a site that sells prescription medication but without the need for proof of prescription? This means the site lacks integrity, credibility and are not licensed. They might be selling cheap and unreliable generics from India and Mexico, where the manufacturing regulations are not as stringent. For your health, it's advisable to stay away from these kinds of sites. Prescription medication warrants a prescription for a reason, a site that allows anyone to buy them is not taking care of its customers and should not be trusted.
To help you out a little more we've put together a summary of the most important things to remember when ordering online medication
Always make sure you are ordering from a licensed and secure pharmacy site. Never order from a site that lacks credibility. You want your medication to arrive in good form and from a reputable company.
Contact the managing pharmacist to ask any questions about new medications, just like you would in the local pharmacy. Ordering online does not mean that you should not expect a personal service. If the site you are ordering from does not allow you to ask the pharmacist questions then steer clear from it. Any site can sell drugs but only real online pharmacies give you that important personal service, allowing you to talk to the pharmacist about dosage, application and recommendations, just like you would in your local pharmacy.
Make sure the price you are paying is fair and even saves you money. Apart from the convenience, that is the main point of ordering medication online!
Check if the medication you are ordering is branded or generic. If you are ordering generics, make sure you check with your Doctor to make sure generic medication is suitable for you! The active ingredient might be the same as the branded but the dosage could be different and there could be other ingredients to consider.
Check the delivery time and reliability. If the prescription is a refill, make sure you will receive it in good time to start the next course on time. You don't want to be stuck for a day without vital medication.
Just remember, if in doubt about an online pharmacy's credibility then DO NOT order, it's not worth saving a few bucks at the expense of your health. You can see more safety instructions from the FDA here.