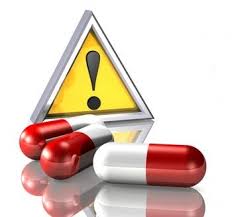 There's a continual debate going on the US about the personal importation of drugs and rogue online pharmacies and now the search engines have got involved too, and to be honest, it's simply wrong.
Bing is one of the largest search engines used in the US and they have decided to put warnings out on online pharmacies. This could be a good thing as would cut down the rogue pharmacies from abroad that sell fake or unauthorized medications and ship them to the US. However, it's also causing an adverse effect. There seems to be no differentiation between these rogue pharmacies and legitimate ones, even Pharmacy Checker approved sites.
Millions of Americans buy medications online from abroad for personal importation. For many, it's a lifeline and the only way they can afford their meds. This is especially true for people on long term medication. You might not mind paying a hugely inflated US price on a drug if it's a one-off course of treatment but take the monthly cost of long term prescription medication into account and it suddenly feels like a lot of money wasted, money that can be enjoyed elsewhere or that is needed for rent and food.
The kind of warning that Bings attaches to these lifeline online pharmacy sites are needlessly scaring customers away. It's a bit like what the big pharma companies do when it comes to marketing ploys convincing patients that they must only use branded versions of their medications and anything other than their brand is not a valid and legitimate medicine to use.
How are Bing deciding on which pharmacies to issue warnings against? There's no clever algorithm involved. The source comes from the FDA. Any pharmacy who have received any warning of any kind by the FDA will find themselves inside the catchment, any pharmacy who are not on the FDA list escape the warning. There seems to be no further investigation about the legitimacy of these sites. What makes an online pharmacy legitimate? Medications are branded, medications are dispensed only upon receipt of a valid prescription and by a trained pharmacist from a real legitimate pharmacy. There's also something to be said for the customer service of these legitimate pharmacies, many of them offer personal advice and contact with the dispensing or managing pharmacist to make sure the patient adheres to the dosage instructions and orders refills on time. In some cases, these online pharmacies offer a better service than local ones, and that's being thousands of mile away. IsraelPharm.com online pharmacy is one such pharmacy.
It feels like an FDA conspiracy theory to many, and this includes PharmacyChecker.com who has found that quite a few of their checked and approved pharmacies are subjected to this victimization. Either that or big pharma companies or insurance companies are involved. Why the speculation? Well, the warning only appears on online pharmacies that sell prescription medication at cheaper prices than in the US. Other kinds of pharmacies, pharma companies, medical device companies, health store, body building stores and dietary supplement online retailer carry on, business as usual, no warning signs flashing across the search screen.
Here's a Bing warning that showed up on a legitimate pharmacy website search. If you were investigating buying your meds online to save money would you be scared off?
It's likely that you will be, especially if you are new to ordering online medication. The warning does include links to secure online pharmacies but these pharmacies are US pharmacies so do not help anyone who is going online in search for more affordable drugs. If you can't afford your prescription meds and are too deterred from buying online from abroad what are you going to do? For millions of Americans there is only one answer – Forgo your medications and resign yourself to not getting the treatment that you need. That in itself is a bigger public health risk than buying your meds online from abroad. Can you really save that much money buying your meds online? The answer is YES! For all you skeptics out there, check out these Buying prescriptions online case studies!
Buying online can be dangerous if you buy from the wrong place and people should learn the difference between rouge and legitimate pharmacies like IsraelPharm.com. However, the way Bing is going about warning the general public is wrong. Pharmacies that sell rouge meds, un-certified generics and don't require prescriptions or dispense medications from a real pharmacy are the kind of sites that Bing should be picking up on. They are the kind of online pharmacy sites that people need to be warned against using. Ironically some of these sites appear in the search without the Bing warning. If people see this warning on a legitimate site they will not realize that the site is legitimate so they might carry on looking around for other pharmacies with cheaper prices. Ironically, they might come across a rogue site that doesn't have the Bing warning and buy from them instead. They might even end up buying fake drugs from one of these sites. In trying to help public safety, Bing has actually done the opposite.
Take a look at our guide to buying prescription medication online and what to watch out for when you come across a new online pharmacy site.
Here's a report from the FDA about online pharmacies and personal importation for those of you are interested in further reading and an article by PharmacyChecker about the same issue. .